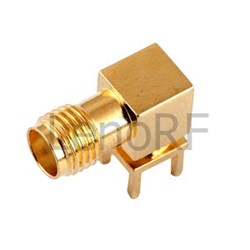 (PRWEB) December 29, 2013
Recently, LenoRF, a leading company of high end connectors on the global market, has released a new collection of AMS connectors and launched a promotion of these products. All the fresh connectors are available at new low prices. According to a senior spokesman for the company, any order above $200 can get extra discounts before January 12, 2014.
"We are happy about our new products. This time, we provide a great AMS connector collection for customers from all over the world. We have rich experience in the industry, and strive to represent the leading edge of efficiency, innovation, quality, and environmental conservation in the connector field. With years of hard work, we are now able to offer any item in a great quantity. Please note that the special offer will last until January 12," states the CEO.
All the AMS connectors offered by the company are made from top quality materials and designed to withstand the rigors of the busiest machinery. The company hopes to offer worldwide customers a perfect experience.
Thanks to the fast development in the past few years, LenoRF has now become one of the most popular suppliers, which is supported with lots of figures and facts from the market.
About LenoRF
LenoRF is a famous global manufacturer of coaxial connectors and cable assemblies. The company has been specializing in the industry for several years and it insists on providing effective turnkey solutions for radio frequency system. Its customers include worldwide OEMs, distributors and system integrators from various fields like broadcast, land-mobile, wireless communications, microwave market sectors and so on.
For more information, readers can visit http://www.coaxial-connector.com/product/sma-connectors-female-right-angle-for-pcb/.