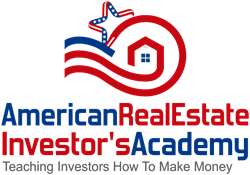 My home buying business would never be able to function at the level we are at without the use of virtual assistants.
New York, New York (PRWEB) December 29, 2013
The American Real Estate Investors Academy radio show conducted a live interview with Elsa Oden of Virtual Office Staffing. The American-REIA website now offers virtual assistant services to the public.
Virtual staffing is a modern answer to an old business problem. Entrepreneurs work to grow their business. At a certain point, the successful business owner will grow the business from a single person start up to a company that needs employees. Hiring the first employee is a big challenge to a start-up company. This is also true for any small business when it chooses to expand by adding staff.
As a company grows, the owner must decide when to expand the workforce. This is one of the most critical and dangerous decisions in the evolution of any company. If the company expands too quickly, then they run the risk of going broke because the revenue can't support the company payroll. If the company doesn't expand quickly enough, then it will lose business.
In this interview with the CEO of the Academy's preferred vendor of virtual staffing services, listeners are informed about the basics of virtual staffing. Also covered in this program are some of the tasks that small business owners can outsource to VA services, and the reasons that many small businesses have chosen to go this route. To add real employees, a business must commit to providing space and computer equipment to the new hire. Virtual assistants do not require any of these capital investments. Tough economic conditions, strong competition, and the looming implementation of Obama Care all favor virtual staff over traditional in house employees. The biggest revelation in this interview is that scalability creates a very large competitive advantage for the virtual employee over the traditional employee. Virtual staff members can be employed as much or as little as the business owner desires. One example that popped up during the interview was that of a business owner who goes on vacation. If the business uses virtual staff, then there is no employee cost during that time. More traditional businesses have to pay for an employee even if there is no work to be done. Virtual staffing is only a cost when the virtual employee is actually doing work for the company. There are no vacations, coffee, or bathroom breaks on the company dime with a virtual employee. According to Josh Caldwell of Caldwell Holdings LLC, a Pittsburgh real estate Investing company, "My home buying business in Pittsburgh would never be able to function at the level we are at without the use of virtual assistants."
The radio interview covers all of the benefits and pitfalls of dealing with virtual staffing or virtual assistants. To hear a playback of the recording in its entirety, just follow this link to the real estate academy's radio archive page.
Real estate investors are no different than other business interests. The typical real estate investor starts of as a sole proprietor. Then the successful investors grow and add staff to handle marketing and administrative functions. The goal of every successful real estate investor is to run a business on autopilot. Adding virtual assistants is the safest proven way for investors to expand. That is why the American Real Estate Investors Academy is now offering virtual staffing to real estate investors and other entrepreneurs.