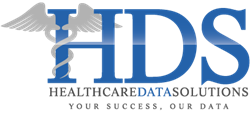 Our clients will be able to see and connect Providers, Payers, Hospitals, IDNs and much more...
Irvine, CA (PRWEB) December 30, 2013
Healthcare Data Solutions, a leading provider of healthcare databases, compliance and business intelligence services, announced today the acquisition of StratCenter®.
StratCenter® provides best-in-class HCO (Healthcare Organizational) data on Hospitals, IDNs (Integrated Delivery Networks), GPOs (Group Purchasing Organizations), and Non-Acute Care provider entities, as well as the latest industry news. Suppliers and providers rely on StratCenter® Intel and integrated solutions to make better decisions, implement go-to-market strategies, and drive sales.
"Healthcare is evolving quickly, and companies need access to IDN, GPO and hospital information to keep up and be successful," says Tim Slevin, CEO of Healthcare Data Solutions. "Our initial mission was to build a deep and detailed Healthcare Provider database, as well as all critical provider relationships in their networks and affiliations. As our business has evolved, it made sense to connect our providers to a similarly robust healthcare organization network, and StratCenter® is the perfect partner to achieve this objective."
"Our clients will be able to see and connect Providers, Payers, Hospitals, IDNs and much more," Slevin continues. "This acquisition of StratCenter® and their incredibly powerful data and tools is exactly what we need to help HDS and StratCenter® clients achieve a competitive advantage in the new healthcare ecosystem."
"StratCenter's products and services are the perfect complement to Healthcare Data Solutions' already comprehensive offerings," says StratCenter® Founder and CEO, Patrick Plummer. "Our customers will now have access to the most innovative and complete Provider data that will seamlessly connect to our industry-leading Healthcare Organization database – OSCAR."
About Healthcare Data Solutions:
Healthcare Data Solutions is a leading healthcare information services company focused on building and maintaining the most accurate, compliance-grade data on Physicians, Dentists, Nurse Practitioners and other Healthcare Providers, as well as Pharmacies and Hospitals. Healthcare Data Solutions provides healthcare data, physician validation programs, data processing, compliance services, web services and new customer acquisition programs for leading healthcare firms. Compliance clients can access over 5 million healthcare provider profiles to crosswalk government databases for accurate reporting. Healthcare Data Solutions is the fastest growing healthcare data services company in the United States on both the Inc. 5000 and Deloitte Fast 500 list. For more information, visit http://www.HealthcareDataSolutions.com.
About StratCenter®:
Headquartered in Mechanicsburg, PA, StratCenter is an established leader, delivering the most comprehensive provider facility databases and sales solutions available to the supply chain. StratCenter® maintains and updates over 550,000 acute and non-acute care providers with over 6,500 fields of available supply chain data in its massive institutional database. StratCenter® empowers clients to actually apply the data they need to develop unique, effective and targeted programs that increase sales, reduce costs and enable them to go to market more rapidly.