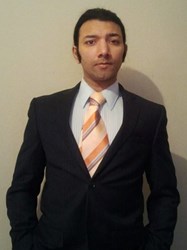 For me to take my expendable income, so to speak, which is not a ton and invest it (in therapy), is well worth it...I dont think you can put a money value on this service- Mr. Leider (Professor & A brain Trauma patient)
Ann Arbor, MI (PRWEB) January 03, 2014
The Natural-Med Therapy clinic for CranioSacral integrated therapy is a therapy center for Parkinson's, Cancer and more. Located in the heart of Ann Arbor, (2 minutes from U of M central campus). The clinic is also a registered research facility for Parkinson's disease. Authorized by the Dept. Of Health and Human Services for the clinical research study for Parkinson's disease (clinical trials-National Institutes Of Health- Govt ID # NCT-0198901). Link to NIH official clinical research registry
The center is currently seeking patients suffering from Parkinson's disease for a February 2014 clinical trial. The qualified patients will receive treatment without incurring any cost, bi-monthly (twice a month) therapy sessions for 3 months visit website
AND ALSO...
To fight & beat cancer therapist Al R. Zia & the center is initiating no cost therapy sessions for cancer sufferers:
Therapist Zia said,"Based on the Dept of Health and NIH research results. The oncology patients have seen drastic improvement in their health and recovery due to the induction of the integrative medicine that we offer.
So we want to provide this service to as many people in our community: we have started a complimentary therapy clinic for one day per week just for cancer patients. Sunday's only, 1 hour of therapy per session. You can book 3 weeks of Sunday therapy in advance and then its time for someone else to benefit as well and you can come back after waiting 6 weeks for another 3 weeks of free therapy, if session time is available."
Therapist Zia's GOAL - is to make the Cancer care initiative's services affordable for all and share the good, there is a lot around.And make the ailed better again, MUCH BETTER, PERIOD !
For more information or any questions please visit his website
Therapist Zia, has treated people with wide range of prognosis. Anywhere from cancer, autism, brain trauma, drug addiction, depression, parkinson's disease, to a whole range of the spectrum of diseases & disorders. In the past he has been able to reverse the symptoms & effects of many ailments, See the posted video and decide for yourself, we are certainly impressed. NATURAL-MED Therapy has produced amazing results via Therapist Al R. Zia. An achievement worth noting...