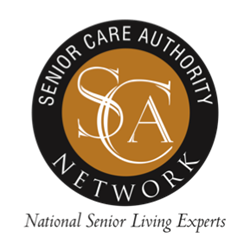 Each advisor has spent countless hours inspecting locations, including mid-larger size communities as well as smaller, residential care homes
Fairfield, CA (PRWEB) January 02, 2014
In addition to living at home with a caregiver, there is a growing desire for assisted living, including locations ranging from larger communities with hundreds of residents to smaller, residential care homes with less than 10 residents. Making the right care decision for parents and other loved ones can be a daunting task filled with stress, tension and pressure.
Millions of adult children have returned or are returning from the holidays after visiting with their parents and other loved ones. Some family members have not been together for quite a while, and many recognize that things may have changed since the last visit. After visiting, it becomes clear that their parents may need additional help and living in their own residence may not be the safest option any longer. Assisted Living is a growing option and provides a good alternative over Nursing Homes.
Senior Care Authority has set up a network of senior placement agencies throughout the country by training and coaching those who want to set up in business for themselves as well as existing senior placement agencies who have demonstrated quality services and an excellent reputation.
"The number of assisted living locations by state are largest in California and Florida," says Frank M. Samson, Certified Senior Advisor and Founder of SCAnetwork. He continues, "Though we have grown our network throughout the country, we have had a growing demand in California and Florida and have added experts throughout northern, central and southern California as well as southern and central Florida." Each advisor has spent countless hours inspecting locations, including mid-larger size communities as well as smaller, residential care homes, meeting the staff and reviewing state reports to best inform families of a particular location.
There are companies online with listings of assisted living locations that are in the same general geographic area that the family is looking for. Though some have "advisors" to answer questions, these people are part of call centers and are not familiar with the local community or locations. Though SCAnetwork has an Assisted Living Directory online, they do advise families of the local advisor who will meet the senior and their family, do a proper care assessment, their financial situation and accompany them to see the best options based on these parameters. Even after placement, they stay in contact to ensure that the family is satisfied and to answer further questions and provide the necessary support.
In addition to the Training and Coaching Program, SCAnetwork provides to those that successfully complete the program as well as existing placement agencies various services including a Customer Relationship Management (CRM) System, Referral Program and customized Online Newsletter to contacts.
Senior Care Authority Network (SCAnetwork) has Advisors located throughout the United States who provide assisted living, dementia care and residential care home placement service. The company also provides a senior placement training program to those interested in starting their own senior care business. To reach a Senior Care Advisor in your area, contact SCAnetwork at (866) 717-2477 or go to http://www.SeniorCareAuthority.com.