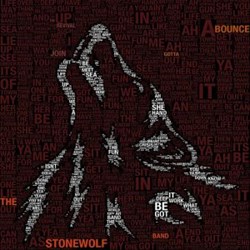 Portugal has a vibrant music scene that is about to be discovered the world over...
Lisbon, Portugal (PRWEB) December 31, 2013
The StoneWolf Band was formed in Lisbon, Portugal, in January of 2012. They are mothered by Folk, fathered by Rock, while adding glimpses of Blues and Reggae in their quest to share a true musical groove.
Their music can be found on TheIndie.biz.
The StoneWolf Band captures a variety of genres, influences, and ideas in their music. They are inspired by the sounds of Rock, Blues, Surf Rock, Country, and Reggae. Refined by a love of music and positive attitude, the band and has played at major events and festivals including the MUSA Festival and Mexefest in Portugal. They have also performed at "Live From Portugal" and the new "EP Security Cam Sessions".
With the release of their first EP, "Daybreak EP", and the success of their new single "My Ukulele", The StoneWolf Band are attracting a strong international fan base. In Portugal, both "My Ukulele" and "Gotta Bounce" have aired on local and national radio stations. Internationally, The StoneWolf Band has been covered by the foreign music press and they have received accolades in Canada, the U.S. and Japan.
On Christmas Day 2013, The StoneWolf Band released an iOS Mobile App in order to broaden their reach.
About theindie.biz
theindie.biz is the music industry's leading marketplace for indie music. Founded by Damon Cleveland in 2008, theindie.biz helps expose new music created by indie artists and indie labels to a global audience of music lovers and impassioned fans. theindie.biz has 20,000 registered artists members in rock, pop, hip hop, R&B, and other genres. Additionally, theindie.biz has over 200,000 likes on Facebook (http://www.facebook.com/theindiebiz) and more than 100,000 followers on Twitter (http://www.twitter.com/theindie). To learn more, please visit http://www.theindie.biz.