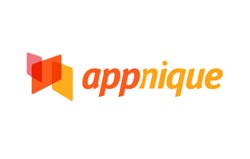 'Using our optimization engine, we enable better app discovery in mobile app stores,' says Jai Jaisimha, CEO & Founder of appnique, 'With this insight, we can now drive targeted paid campaigns on Facebook, Google, & other leading mobile ad networks.'
Seattle WA (PRWEB) December 18, 2013
Mobile app marketing company appnique (http://appnique.com) announced today that it has expanded its app store SEO (ASO) product with a turnkey service for managed paid user acquisition (UA) campaigns. The Seattle-based company now helps mobile product managers to market their apps using both organic and paid channels, and acquire users via a comprehensive UA strategy. With its integrated reporting dashboard it can now track mobile app campaign effectiveness and user engagement.
"Using our optimization engine, we enable better app discovery in mobile app stores," says Jai Jaisimha, CEO & Founder of appnique, "With this insight, we can now drive targeted paid campaigns on Facebook, Google, Twitter and other leading mobile ad networks. Together with our new Flurry and HasOffers integration we can measure improved campaign ROI, and better track the health of our clients' mobile app business."
appnique now offers a turnkey service for mobile app paid campaigns enabling:
-A fully managed demand-side service, offering turnkey paid advertising campaigns on mobile ad networks to help product managers reach their mobile UA goals.
-Dynamic campaign yield optimization across leading mobile ad networks including Facebook, Twitter, Google and other mobile ad network.
-Better ad targeting, with improved ROI; with appnique's expertise in mobile app insights and user targeting, mobile app paid campaigns can run with lower CPI and higher end-user engagement.
-An integrated reporting dashboard with app rank, reviews, download volume, as well as Flurry and HasOffers data for download tracking, paid campaign effectiveness and user engagement.
"We've run several paid campaigns for Vegas World, using appnique's managed UA service," said Derrick Morton CEO of FlowPlay. "We were able to drive lower CPIs and higher engagement, while eliminating lower performing channels."
With integrated support for Flurry and mobile app tracking from HasOffers, appnique can track campaign attribution and user engagement and optimize campaigns to achieve desired ROI goals. Building on pre-existing support for collecting and reporting on app store download data from iTunes or Google, appnique can understand, report and act using all the relevant data sources.
A key benefit of appnique's comprehensive UA offering is that with both iTunes and Google Play, more app downloads also means higher organic search rank, and a higher rank means better organic app discoverability. A burst from a targeted paid campaign can increase the app's rank, and the follow-on organic lift from better discoverability can keep that app in the high ranks for some time. Providing the reviews and ratings are tracked and maintained at a high level, the app can sustain a higher rank for a longer period of time.
About appnique
appnique enables product managers at brands, agencies and publishers to market mobile apps through organic app store SEO and paid campaigns, driving improved app discoverability, higher downloads and better ROI.