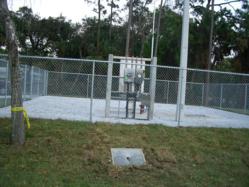 Fender stated, "we will attend property management association trade shows, sponsor their breakfast meetings and lunch meetings, sponsor Home Owner Association meetings and provide free consultation and estimates."
Orlando, FL (PRWEB) June 30, 2013
"A major part of the new Cloud 9 Services marketing plan is to make it personal for the client, to meet with them face to face. Not just a letter or a brochure that tells them how good of a company we are and how good our lift station maintenance work is, which is true by the way, but to let them hear in our voices and see in our faces how passionate we are about what we do and how well we do drain cleaning for instance," Mr. Fender responded. Further, Fender stated, "we will attend property management association trade shows, sponsor their breakfast meetings and lunch meetings, sponsor Home Owner Association meetings and provide free consultation and estimates."
"The quality of our work, the professionalism and pride our employees take in their work, and that includes everyone from management to our technicians, to our laborers. It is a culture of pride that comes from the top and is instilled in all of our employees," said Fender.
Fender was then asked, "So you believe that person to person makes a difference?"
"Absolutely! Anyone can write about how great they are, but I believe that being able to meet face to face and discuss with a client or potential client not just what a great company we are but to what benefit working with Cloud 9 Services is to them, is incredibly important," responded Fender.
"Cloud 9 Services is a State Certified General Contractor, Underground Utility Contractor and Plumbing Contractor capable of performing all type of maintenance and construction for property managers and their clients," Fender said. Fender also added that Cloud 9 Services performs work on lift stations, sewer pipe repair, sewer and storm line cleaning, seawall repairs, dock repairs, pavement repairs and foundation repairs. "We provide all the design work, engineering and permitting for the work we perform, claimed Fender.
Rick Fender of Cloud 9 Services, Inc. stated, "Cloud 9 Services, Inc. was founded in Orlando, Florida in 2001 with a specialization in water and waste water maintenance and repairs including lift stations, sewer cleaning, Hydro-excavation pipe repair and site work.
Fender reported, "Cloud 9 Services has the experience in consulting, estimating, and project management dealing with many types of projects such as hydro-excavation and pipe repair."
Fender expanded the background information on the company by explaining, "Cloud 9 Services, Inc.'s key personnel included Xi Lu "Lucy" President, Rick Fender Vice President, Sally Li Office Manager, Michael Collins Senior Project Manager, Angelo C. Lopes Sr. Director of Operations, Dean Hurst Project Manager, Jose Negron Lead Sewer Technician and Tom Delgado Sewer Technician."
Cloud 9 Services, Inc. is a lift station cleaning, hydro-excavation and pipe repair contractor covering Central Florida. Cloud 9 holds multiple Florida State Certified Contractor's licenses including Plumbing, Underground Utility and Excavation, Mechanical and General. Cloud 9 Services, Inc. is located at 1201 West Jackson Street in downtown Orlando, FL, specializes in commercial pipe repair, lift station cleaning, hydroexcavation, soft digging, potholing, pile driving and maintenance, storm and sanitary system pipe cleaning and repair.
Call Cloud 9 Services 24/7 at 407-481-2750 "Cloud 9 is underground!"