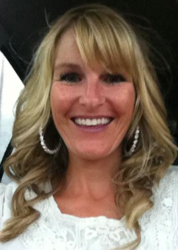 Paparazzi Accessories offer fabulous and fashionable jewelry and accessories all for an affordable price of just $5.
Kaysville, UT (PRWEB) June 30, 2013
Paparazzi Accessories is a relatively new and fast growing company that's become very popular among women, prompting many to wonder what the hype is all about.
Angie explains, "Paparazzi Accessories offer fabulous and fashionable jewelry and accessories all for an affordable price of just $5. Everything ranging from necklaces, earrings, rings, bracelets, and hair accessories is only $5! Most people think that since these pieces don't cost a lot that the quality must also be lacking. But these people are nothing but surprised when they handle and see the jewelry in person. Most people cannot believe that all of Paparazzi Accessories and Jewelry are $5!"
Paparazzi Accessories offers different lines of jewelry. She continues, "They offer a fun and bright collection called "Sunset Sightings". This line has mostly of the pinks, reds, yellows and oranges. Paparazzi's "Sunset Sightings" tend to be the more trendy items. They usually make a big statement when worn. Another line is called "Glimpses of Malibu". This line offers the greens, blues, and purples. These are often beautifully colored accessories that can also make a statement. Sometimes the colors are vibrant, and sometimes they can be more subdued."
"The most popular line of Paparazzi Accessories is perhaps the "5th Avenue" line. This covers the black, whites, silvers, grays, and metallics. These tend to be more popular because they are neutral colors and can go with just about anything. Black tends to be the most popular color of customers. But with everything only being $5 it is easy and fun to branch out and try a new and "daring" look!"
"One of Paparazzi Accessories' unique lines is called "Uniquely Urban". This line features a more rugged and spunky side of Paparazzi Accessories. With the pleather, rhinestones, rivets, and snaps it can be for both male and female. In fact, Paparazzi just released 5 new "Uniquely Urban" necklaces and 15 new bracelets. These pieces are best sellers and sell out fast. Some of this line has a masculine look but also has a touch of femininity to it. For example, there is a bracelet that has a leather-like black band that snaps on your wrist but it has petite flowers with rhinestones on it. And then there are necklaces that are manlier, with no signs of flowers or rhinestones!"
"As you can see, Paparazzi Accessories offers something for everyone! It caters to women of all ages. And with everything being only $5 just about everyone can afford to spruce up their wardrobes and their moods with a beautiful jewelry piece!"
Her successful team leader, Debbie Parkin, says, "Angie offers great help and expertise on all things Paparazzi and jewelry! She has worked hard with her Paparazzi business and wants to see those that join her team succeed and reach their goals. She is a great addition to the Paparazzi business!"
More information can be found on Angie's new website about becoming a Paparazzi Consultant or to see more $5 Paparazzi jewelry.
About FunJewelryAccessories.com:
FunJewelryAccessories.com sells Paparazzi jewelry for just $5 and is where people interested in becoming a Paparazzi consultant can join under the leadership of Paparazzi Accessories Director, Angie Sampson.