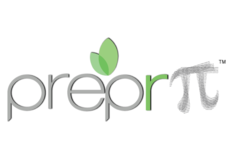 Known as Prepr π, learners who engage in these courses will be building core skills that employers look for across job markets.
Pasadena, CA (PRWEB) June 30, 2013
Prepr Foundation, an open education non-profit, is announcing the development of its core education curriculum: project management, innovation, and entrepreneurship. Known as Prepr π (PIE), learners who engage in these courses will be building core skills that employers look for across job markets. From curiosity to critical thinking, and collaboration to communication, students learn by doing and by connecting with other learners.
Offered through the Prepr social learning community, Open Prepr, "students need to do more than passively absorb content," says Caitlin McDonough, Director of Community Engagement at Prepr, "they need to engage as learners and find their own path." The courses offer a range of media to choose from, including video, audio, images and text, and students are invited to choose the content that best supports their learning. She goes on to explain, "We've created objectives for each course, but we're encouraging learners to create their own goals and then providing support to achieve them - it is really about student empowerment."
Designed primarily for young adults seeking supplementary or alternative education, these courses are an excellent resource for both aspiring entrepreneurs and learners interested in skill development. The Prepr π courses will be available with the launch of the social learning platform in Fall 2013.
As a member of Open Courseware Consortium, Prepr is committed to open access and will offer these courses as Open Education Resources (OERs). Licensed under Creative Commons by-attribution, share-alike (CC BY SA), other organizations are welcome to use and adapt the content to fit the needs of their audience. "We believe that success is helping all learners get the knowledge they want and need - and open licensing will help us achieve those goals," says Salar Chagpar, Prepr co-founder.
About Prepr Foundation
Prepr Foundation (@PreprMe) is making education more accessible by creating the first social online open education and innovation community. By integrating innovation and collaboration into the learning environment Prepr will help students develop the skills for the future. Prepr launched in Boston as the start-up sponsor of the 2011 MIT Techfair. To join the movement or learn more, visit http://prepr.org.