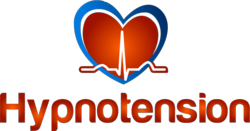 Normal blood pressure is defined as a blood pressure reading of around 115/75. At this normal level, there is no appreciable risk to health
(PRWEB UK) 10 July 2013
People are putting themselves at increased risk of stroke because of confusion between average and normal blood pressure, according to a Hypnotension survey result published today.
The announcement follows a survey by Hypnotension which found that 87% of people thought a blood pressure of 120/80 was normal.
High blood pressure, known medically as Hypertension, is a major cause of heart disease and strokes.
The World Health Organisation estimates that high blood pressure affects one in every three people worldwide and accounts for 20-25% of all cause deaths.
UK figures suggest there are around 16,000,000 people suffering with high blood pressure.
Rob Woodgate, co-creator of the Hypnotension programme said, "There is a lot of confusion about what is average and what is normal blood pressure."
"If you were to take the blood pressure of every single person in the world, the average blood pressure would be 120/80."
"But this global average is certainly not normal blood pressure. In fact, a blood pressure of 120/80 is medically defined as 'pre-hypertensive', which means you start to have a measurable risk of dying from a cardio-vascular event such as a heart attack or stroke."
"Normal blood pressure is defined as a blood pressure reading of around 115/75. At this normal level, there is no appreciable risk to health."
Hypnotension urge people worldwide to be aware of their blood pressure numbers, and to take early action to address the problem before it develops into full blown hypertension.
Although it is important to seek medical advice if blood pressure starts rising above normal, over 95% of cases are diagnosed as 'primary' or 'essential' hypertension because there is no underlying medical cause.
In such cases, medication may be required to moderate high blood pressure in the short term. The long term solution is to deal with the underlying lifestyle factors, such as losing weight, cutting out salt, exercising and dealing with stress.
The Hypnotension™ programme aims to help anyone with primary/essential hypertension to lower their blood pressure naturally. Lowering blood pressure even moderately can cut the risk of stroke and heart disease dramatically.
The Hypnotension Programme is a one-to-one therapy delivered by a qualified hypnotherapist. They have the skills needed to help people make the behavioural, motivational and emotional changes needed to tackle the common high blood pressure causes.
The Hypnotension Practitioner looks at a variety of lifestyle factors to establish which is likely to be causing or maintaining high blood pressure (Hypertension). These lifestyle factors are then targeted using specific cognitive and hypnotherapeutic techniques to help reduce the clients blood pressure towards more normal levels.
Certified Hypnotension Practitioners are all fully qualified and insured hypnotherapy or NLP professionals, who meet the occupational standards for their country. Members of the public can check their practitioner is bona fide by confirming the Hypnotension 'seal of approval' on the practitioners website shows today's date, or by confirming the person is listed as a Certified Hypnotension Practitioner on the Hypnotension website.
The Hypnotension Programme is a hypnotherapy cpd course recognised by leading Hypnotherapy Professional Associations worldwide. Hypnotension already has hundreds of specially trained practitioners around the globe, with more taking the training every day.