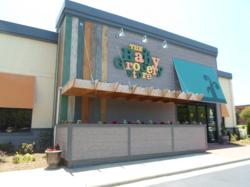 Charlotte, NC (PRWEB) July 01, 2013
The Honest Company, previously sold exclusively online, is now launching their products at The Baby Grocery Store in Charlotte, NC. The natural product line, founded by Golden Globe-nominated actor Jessica Alba and former CEO of Healthy Child, Healthy World Christopher Gavigan started out in 2012 as a membership based service for all natural baby and cleaning products.
Over the past year, the company has expanded their product line and now are debuting at The Baby Grocery Store. The company will carry The Honest Company's full line of biodegradable diapers and wipes, baby care, bath and body care including Healing Balm, Body Oil, Sunscreen, Face + Body Lotion, Shampoo + Bodywash, plus cleaning products like 4-in-1 Laundry Pods, Laundry Detergent, Oxy Boost, Stain Remover and more.
The Honest Company's products are vegan, cruelty-free, made in the USA and comprised of natural and organic ingredients that are free of harmful toxins like parabens, phthalates, artificial fragrances, dyes, petrochemicals, and formaldehyde. The Baby Grocery Store specializes in non-toxic baby and child products ranging from organic foods, cloth and biodegradable diapers, eco-friendly cleaning products, and more. Both companies are passionate about the providing and caring for the next generation.
The products began shipping in late June and will be available in store at The Baby Grocery Store in early July.
About The Baby Grocery Store
The Baby Grocery Store has created a unique all-inclusive shopping experience that is revolutionizing how parents shop for baby essentials. They stock all-natural, organic and non-GMO food products that satisfy even the pickiest eaters. They also carry everyday necessities like cloth and biodegradable diapers, wipes, personal care items, carriers and slings, toys, and household items that come from companies that care about minimizing their environmental impact and maximizing your child's health and safety. For online shopping, store events, resources, and more visit http://www.thebabygrocerystore.com or http://blog.thebabygrocerystore.com.