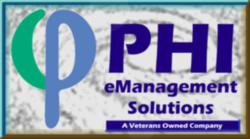 It is important for parents to ensure that their children are prepared for emergencies that might occur during their summer programs.
Newmarket, NH (PRWEB) July 02, 2013
Ralph Huber, President of PHI Emergency Management, recently completed a week as an adult leader at a resident youth summer camp. His number one observation is that parents need to send their young campers prepared for an emergency situation. We often do not think of camps as a dangerous environment, but there are all sorts of hazards that a young person needs to be aware of.
Huber said that most of the hazards are fairly obvious. "Things like rain, bugs and cold weather are the norm. But campers also need to be prepared for things like thunder storms, tornadoes, and unfortunately, dangerous people. It is a sad commentary on our times that parents cannot even send their kids away to give them a break from daily life."
When asked, Huber said that each camper should have a basic emergency kit containing some food, water, a poncho, blanket, basic first aid supplies, and emergency medicines if required. "If a parent is not sure what to put into a kit, PHI Management Solutions has a line of Emergency Kits that is perfect for campers. The most popular kit is our line of Mini Zombie Survival Kits, which is not a novelty item but an actual survival kit." These kits come in a waist pack. View the complete contents of the kit here.
Huber also mentioned that he has observed many camps that have outdated emergency procedures that are not modeled on the National Incident Command System (ICS). In most states, there is no requirement to integrate ICS into the camp emergency plan. But experience has shown that ICS is the most effective way to manage and control an emergency. PHI also offers a complete set of emergency planning consulting services and can help a summer camp integrate ICS and the National Incident Management System into their current emergency plan.
The complete line of emergency planning services along with PHI's line of emergency kits can be found on their website or on Amazon.com. Most kits ship within 24 hours of being ordered.
The PHI team is composed primarily of military veterans with over 90 years of combined service. Each member of the team has proven themselves through combat command and has extensive experience in disaster response and planning. Team members have commanded response forces and/or participated in several disaster responses to include the 2005 crash of a civilian airliner in Afghanistan, Hurricane Katrina 2005, Southwest New Hampshire Flooding in 2005, New Hampshire Statewide flooding in 2006, Epsom, NH tornado response in 2007, the 2008 New England Ice Storm, 2009 Anthrax Response in Durham, NH, the 2010 NH Wind Storm, Hurricane Irene in 2011, the October 2011 New England Snow Storm and Super Storm Sandy in October 2012. In addition, they have sustainable energy partners in New Hampshire, Massachusetts, New Jersey and New York.