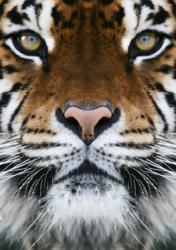 Species extinction is an ecological necessity and we aren't going to get many medicinal or agricultural benefits from jaguars and tigers.
(PRWEB UK) 2 July 2013
Scarcely a week goes by without a plea from conservation charities for donations to help prevent a species from facing extinction. Even media giants Sky are getting involved, partnering with a conservation group in the Rainforest Rescue campaign(3). If this tells us anything, it's that conservation has "box office" charity appeal.
Robert Johnson, an animal ethicist and author of the book, 'Rational Morality - a science of right and wrong', believes that despite the good intentions of these charities, there is a real danger that people are getting carried away with the beauty of these "pretty" animals and missing the moral point that suffering of any animal, no matter how attractive or abundant its species, is a bad thing.
Johnson says: "The campaigns themselves tend to focus on so-called endangered species, where there are relatively small numbers of individuals left." He continues, "The problem is that if these groups are genuinely concerned about the suffering of these magnificent creatures, why aren't they just as concerned about smaller ones on farms?"
The answer, Johnson asserts, is that "there are fewer individuals in the species left and this scarcity gives them value."
But he believes this rationale is wrongheaded:
"There are billions of pigs raised and killed every few years whereas, for example, there are only around 15,000 jaguars left in the wild.
"If we are bothered more by the fate of jaguars than pigs, just because there are fewer of them, then we're valuing 'scarcity' and 'aesthetics' over ending individual suffering. We're valuing the variety of species and striving to maintain that variety for the aesthetically pleasing results they give us."
The author believes that "scarcity and aesthetics are only one explanation", yet the others make even less sense.
"Some activists focus on the 'utility' argument that 'without these creatures, the world would be poorer in terms of agricultural, medicinal or ecological tools'. The argument is illogical though. Many of these species have been reduced to the last few thousand without causing global or ecological catastrophe. Similarly, thousands of species die out every year without causing utility problems. Species extinction is, in fact, an ecological necessity in nature and we aren't going to get many medicinal or agricultural benefits from jaguars and tigers."
Johnson believes that "many charities…aren't fighting the cause of small or ecologically important species for reasons that should be pretty obvious".
"They pick big, magnificent creatures because they attract attention and floods of donations. The process continues like any good business, profit-chasing or not, and no-one ever needs to question whether the successful non-profit is necessary. It simply exists.
"These kinds of charities appeal to the human notion that damage of an irreversible kind is bad, not to our rational will to reduce or alleviate suffering. As a result they are one of the very clearest examples of charity with no explicitly defensible purpose. At least not while so many bigger problems – poverty, environmental collapse, suffering farm animals etc. – exist. We need to make our charitable side into something which provides great benefit, and that may include huge changes for many current charities."
In a media environment where conservation seemingly becomes more visible every day, Johnson's ideas may provide a rational challenge which forces change from within.
'Rational Morality – a science of right and wrong' (ISBN 1908675179) is available now as a paperback and Kindle ebook.
ENDS
---
NOTES FOR JOURNALISTS
(1) Obama in $13m effort to cut wildlife trafficking, Straits Times (http://www.straitstimes.com/breaking-news/world/story/obama-13m-effort-cut-wildlife-trafficking-20130701)
(2) US President Barack Obama makes pledge to tackle wildlife crime during Africa visit, World Wildlife Fund (http://wwf.panda.org/wwf_news/?209255/US-President-Barack-Obama-makes-pledge-to-tackle-wildlife-crime-during-Africa-visit)
(3) Sky Rainforest Rescue (https://rainforestrescue.sky.com)
ABOUT ROBERT JOHNSON
Robert Johnson is a practical ethicist and philosopher of science, graduated in Philosophy from the University of Aberdeen. He specialises in the intersection of morality and rationality, whilst being a staunch advocate of science and evidence based endeavours. Learn more at http://www.robertjohnson.org.uk
If you would like Robert to provide expert comment for your publication or programme, please contact him directly.
ABOUT RATIONAL MORALITY

How do we formulate a coherent moral code in a world without religion?
How can we show natural ideas like 'moral relativism' and 'egoism' to be irrational?
Moreover, how can we create a genuinely scientific and rational theory of morality which, so far, has evaded academics?
Rational Morality sets out to answer these questions by presenting a new form of ethics for the Brian Cox and Richard Dawkins generation; creating 'moral science' from 'moral philosophy' in the process.
In this passionate, thought-provoking and often radical thesis, Robert Johnson presents both a refreshing theory of morality based on science and a guide to the practical consequences of what a truly rational concept of morality involves. Exploring rationality, atheism, animal ethics, determinism and politics in the modern world, Johnson uncovers some surprising and original arguments in each area.