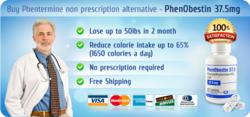 Vienna, VA (PRWEB) July 01, 2013
The US Department of Agriculture has announced that beginning in Fall 2014, the sales of many snack foods will no longer be permitted in schools. The new regulations are described in an article in the New York Times by Stephanie Strom that was published on June 27, 2013 that is entitled "U.S. Standards for School Snacks Move Beyond Cafeteria to Fight Obesity." According to the article, the regulations prohibit the sales of not only cookies and candy, but also sports drinks. The intention of the regulations is to encourage students to eat school lunches, which are already healthier under new regulations. These rules were required by the Healthy, Hunger-Free Kids Act which was enacted by congress and signed by President Obama in 2010.
According to the same article, these new rules will mean that sports drinks, such as Gatorade, will no longer be for sale in high schools. Margo Wootan, who is nutrition policy director at the Center for Science in the Public Interest, said that while many teenagers think that these drinks are less harmful than soda, "All they are is a sugary drink with added salt." These rules, according to the article, were enacted not only to help children but also to educate them about nutrition with the aim of trying to get their parents to change their habits as well.
These regulations come only one week after the American Medical Association decided that obesity should be recognized as a disease. According to an article in the New York Times by Andrew Pollack published on June 18, 2013 that is entitled "A.M.A. Recognizes Obesity as a Disease," the AMA was not the first to recognize obesity as a disease. The article states that as early as 2004, Medicare decided to stop considering obesity to not be a disease, and the IRS has ruled that tax deductions for medical care can be used to pay for treatments for obesity.
As information about the seriousness of obesity has come out, many may be wondering what they can do to improve their health if they are affected by it. Shoppharmacycounter.com is offering a summer sale of PhenObestin 37.5, a nonprescription supplement with the active ingredient Phenylethylamine HCL, which is intended to both increase energy and reduce appetite. PhenObestin 37.5 is a nonprescription alternative to Phentermine or Adipex, both of which require a prescription from a doctor.
About ShopPharmacyCounter.com
Based in the suburbs of Maryland, ShopPharmacyCounter.com offers effective weight loss products while providing customers with a unique shopping experience. Their offerings strive to assist customers to lose weight as effortlessly as possible. With a commitment to quality and client satisfaction, ShopPharmacyCounter.com has helped countless individuals tackle weight related problems.
Operating as one-of-a-kind online pharmacy, their customers come from every corner of the world. Celebrating a proud legacy of a customer-base that continues to grow, ShopPharmacyCounter.com works towards ensuring health for every single client. Dealing in supplements, muscle building vitamins and a wide array of weight loss products, they never fail to meet and exceed expectations.
Contact
Georgiy Kharchenko
800-935-6312