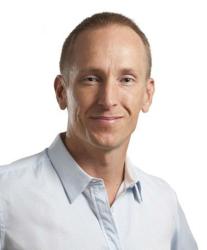 (PRWEB) July 09, 2013
"When I read statistics that reveal around 43 per cent of small business owners spend six or more hours on social media, 90 per cent of them are on Facebook and around 55 per cent blog, then it's even more draw dropping to learn that many of these companies don't really have a clear understanding of how it all works," says Gollan.
"And that's why in my latest tip sheet A Guide to Using Social Media for Business I think it's important to set out the basic facts so that as a business owner you can get a better idea about which areas of social media it's better to invest your precious time and money."
Social Networking Sites such as Facebook, Twitter, Google +, and LinkedIn are huge. But there's also blogging (WordPress.org being the more popular platform for business owners because it allows their blog and website to have the same host), Content Communities such as YouTube, Flickr and Pinterest and Podcasting (online audio sharing).
Social media is great for marketing confirms the Australian business coach, but that's only one piece of a much bigger picture. At its most basic form social media is about brand awareness, and ultimately – directly or indirectly – increasing sales.
Oregon winery Riesling Rules are a great example of brand building via social media. They embarked on a Facebook campaign to raise awareness of their brand and create a community of enthusiasts. To achieve this they they incentivized likes by giving away a free branded calendar cube. As a result they gained 11,000 likes in the first week, and more than 300 comments on their Facebook page.
Meanwhile many customers these day use social media to contact companies, says Gollan. This can be good or bad for a business depending on how they respond. The reason for this? Because there is an audience.
He explains: "In other words it's not just that particular customer who will see your company's response to his query but potentially everyone who has 'liked' the Facebook page. In that case you'd better make sure you reply courteously and quick. Ignoring the query could indicate poor customer service values to everyone who notices."
Social media can be great for SEO. In some cases a company's Facebook or LinkedIn profile can rate higher than their website in search engines. 'Likes' and 'shares' on social media pages also boost SEO when it comes to Google rankings.
So how does a company go about developing a smart social media strategy?
First of, the company has to decide how - and why - it's going to use social media. For instance, is it to sell more, build the brand's profile, create an authority presence etc? The next step is to track and monitor the responses to ensure those social media efforts are resulting in a good ROI. Having said that, increased trust, brand loyalty, and customer engagement are obviously much more difficult to measure.
Business coach Gollan goes on to list eight sure fire steps for a business to achieve social media success:
1 Know why social media is important to the business. This means setting goals from the very start.
2 Ensuring the company's social media plan fits into the overall business plan. Don't just make it an 'add on' but rather an integral part of the overall marketing strategy.
3 Choose social media platforms carefully. Not all work for every company. LinkedIn is better for business focused on B2B for instance.
4 Decide on a business voice. This means the tone of your online personality ie chatty and informal or more serious and authorative.
5 Consider outsourcing. Implementing social media is the time-consuming part. It's often worth hiring someone already entrenched in, and familiar with, social media.
6 Set up pages and profiles. Tell the world about the company and what it provides/sells, its ethics etc.
7. Start Getting Connected. Reach out and make contact with similar businesses and interested individuals for starters.
8. Engage. Be a company customers want to engage with.
For more information of how social media can boost your business branding and sales, or for business coaching tips in general then see here.