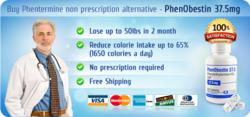 Vienna, VA (PRWEB) July 02, 2013
Increased attention focused on the problem of obesity may lead many to consider surgery as a way of losing weight. In an article by Rachel Pomerance published in US News and World Report on June 18, 2013 entitled "Weight-Loss Surgery: A Cure for the Morbidly Obese," the surgical procedures that many patients may be considering are outlined in detail. The article describes how for many patients, obesity can bring other health problems that include increased blood pressure, sleep apnea, and even asthma. The article describes how for many patients, including men in particular, weight-loss surgery becomes an option that they consider if they feel unable to lose weight another way. It says that to be considered for this type of surgery patients must be morbidly obese.
The article also includes statistics that show that the number of weight loss surgeries has increased in recent years. Sean Garber, who is the director of the New York Bariatric Group, says that there were 200,000 of these procedures that were performed in the United States in 2012. The article includes other statistics from the American Society for Metabolic and Bariatric Surgery that states that in 2010 there were between 150,000 and 160,000 weight loss surgeries performed. This means that the current figure of 200,000 represents a substantial increase in the number of these surgeries performed. The different types of weight loss surgery are also identified, ranging from stomach bands to surgery known as sleeve gastroectomy, to a full gastric bypass.
While many patients may consider this type of surgery, the drawbacks of these procedures should be discussed as well. One of these drawbacks is the fact that after undergoing these procedures many patients suffer from nutritional deficiencies. A study entitled "Nutritional Deficiencies After Gastric Bypass Surgery" that was published in the Journal of the American Osteopathic Association in November 2009 outlines the risks of nutritional deficiency that weight loss surgery can cause. This study was conducted by Seenlan John and Carl Hoegrl of the Geisinger Medical Center Department of Neurology. They found out that out of all the patients who underwent gastric bypass surgery, half of them would develop nutritional deficiencies. According to this study, these nutritional deficiencies can include reduced ability of absorb vitamins and minerals, and requires patients to take nutritional supplements for life after undergoing the procedure.
As awareness of the problem of obesity has grown, many who suffer from it may be wondering what the best course of action is. To determine it, they should consult with their doctor and recognize that there are other alternatives available. Shoppharmacycounter.com is offering a summer sale of PhenObestin 37.5, a dietary supplement that is intended to help those suffering from obesity by both increasing their energy levels and reducing their appetite, and is built around the active ingredient Phenylethylamine HCL. PhenObestin is a nonprescription alternative to Phentermine or Adipex, both of which can be ordered only with a doctor's prescription.
These regulations come only one week after the American Medical Association decided that obesity should be recognized as a disease. According to an article in the New York Times by Andrew Pollack published on June 18, 2013 that is entitled "A.M.A. Recognizes Obesity as a Disease," the AMA was not the first to recognize obesity as a disease. The article states that as early as 2004, Medicare decided to stop considering obesity to not be a disease, and the IRS has ruled that tax deductions for medical care can be used to pay for treatments for obesity.
As information about the seriousness of obesity has come out, many may be wondering what they can do to improve their health if they are affected by it. Shoppharmacycounter.com is offering a summer sale of PhenObestin 37.5, a nonprescription supplement with the active ingredient Phenylethylamine HCL, which is intended to both increase energy and reduce appetite. PhenObestin 37.5 is a nonprescription alternative to Phentermine or Adipex, both of which require a prescription from a doctor. To order PhenObestin, visit shoppharmacycounter.com or call 1-800-935-6312 today.
About ShopPharmacyCounter.com
Based in the suburbs of Maryland, ShopPharmacyCounter.com offers effective weight loss products while providing customers with a unique shopping experience. Their offerings strive to assist customers to lose weight as effortlessly as possible. With a commitment to quality and client satisfaction, ShopPharmacyCounter.com has helped countless individuals tackle weight related problems.
Operating as one-of-a-kind online pharmacy, their customers come from every corner of the world. Celebrating a proud legacy of a customer-base that continues to grow, ShopPharmacyCounter.com works towards ensuring health for every single client. Dealing in supplements, muscle building vitamins and a wide array of weight loss products, they never fail to meet and exceed expectations.
Contact
Georgiy Kharchenko
800-935-6312