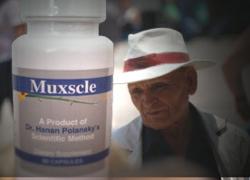 One of the most powerful warning signs (of a major stroke) is a TIA - transient ischemic attack - or mini-stroke. - Dr. Abusbeih, M.D.
Rochester, NY (PRWEB) July 04, 2013
A stroke is a medical emergency. The faster a stroke is recognized and treated the better the recovery according to Dr. Abusbeih, M.D. in an article published in the Telegraph on June 10th, 2013. (1)
"One of the most powerful warning signs (of a major stroke) is a TIA - transient ischemic attack - or mini-stroke. This usually involves … symptoms, such as facial weakness or loss of vision that passes within a short time. People should not ignore these symptoms. It may be that a clot has formed in a blood vessel and momentarily blocks blood flow. The clot moves on, but it may encounter another blockage further on down the line. Or another clot may form and cause a blockage." (1)
Just some of the warning signs of a stroke include: sudden weakness in the face, sudden weakness or numbness of the arms or legs, usually on one side, and slurred speech, or gibberish.
The doctor went on to say that "If you live alone and know you have a high risk, keep in mind that any sudden deficits caused by a stroke could make it difficult or impossible for you to reach the phone to call 911. Being prepared means keeping a phone close to you. Even if your speech becomes gibberish, the dispatcher might recognize the signs and trace your call to get you the help you need." (1)
It is important to remember that almost everyone could have a stroke. In fact, stroke affects more than 700,000 Americans each year, and 25 percent to 30 percent have no known cause. Many of those who suffer a stroke will have another and then die.
One study said that "research finds that one out of 12 people who have a stroke will likely soon have another stroke, and one out of four will likely die within one year." (ScienceDaily.com, 2010) (2)
In other words, those who experience a first stroke are at high risk of having another stroke soon afterwards. The same research "found 25 percent of people who had a stroke died within one year and eight percent of people had another stroke within one year. The risk for both events rose steadily after one year."
Recently, scientists discovered the role of viruses in strokes. Several studies have shown that "chronic and/or past infections rather than any one single infectious disease is associated with the risk of stroke." (Grau 2010) (3)
Most doctors do not address the possibility that a latent virus can cause a stroke. By not treating the possible viral infection, they do not help their patients reduce the risk of a second stroke.
Is there a way to eliminate the viral infection that may be the cause of stroke? Yes, there is an antiviral natural product called Muxscle, clinically proven by scientists at the Center for the Biology of Chronic Disease (CBCD) to be effective against latent viruses. (4)
Each capsule of Muxscle contains a patented formula of five all natural ingredients including selenium, camellia sinesis extract, quercetin, cinnamomum extract, and licorice extract. In addition, each bottle is GMP Certified. (5)
To learn more about Muxscle, visit http://www.muxscle.com.
References:
(1) http://www.thetelegraph.com/news/local/article_60d2dd62-d16d-11e2-90e3-001a4bcf6878.html
(2) http://www.sciencedaily.com/releases/2010/02/100215173942.htm
(3) http://www.ncbi.nlm.nih.gov/pubmed/21060340
(4) cbcd.net/strongstudy.html
(5) muxscle.com
polyDNA is a biotechnology company that develops dietary supplements using the unique scientific method developed by Dr. Hanan Polansky, which is based on Computer Intuition.
In addition to his unique scientific method, Dr. Polansky published the highly acclaimed scientific discovery called Microcompetition with Foreign DNA.
The discovery explains how foreign DNA fragments and specifically DNA of latent viruses cause most major diseases. polyDNA developed Muxscle, an antiviral natural remedy that helps the immune system kill latent viruses and prevent secondary stroke.