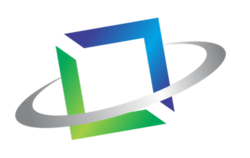 We are so delighted to have received such a strong rating from BBB and we plan to continue offering a wide range of terrific services at affordable prices. Efferent Media has the greatest employees in the world and I attribute this huge milestone to their
Long Island, NY (PRWEB) July 08, 2013
Long Island Search Engine Optimization Company, Efferent Media is pleased to announce that it was recently listed by the Better Business Bureau as an accredited business. The company received the highest rating, which is A- because of their professionalism and length of time in business.
Efferent Media just launched its new website, http://www.efferentmedia.com, and opened new offices in Lindenhurst, NY. The company was incorporated in 2011 and provides Long Island SEO, social medial management and other internet marketing services. With over 25 years' experience in web design, web and mobile development, company founder, Joe Garraffo, brings years of experience and capability to the company.
According to company CEO, Joe Garraffo, "We are so delighted to have received such a strong rating from BBB and we plan to continue offering a wide range of terrific services at affordable prices. Efferent Media has the greatest employees in the world and I attribute this huge milestone to their hard work."
Efferent Media offers top-notch internet marketing and consulting services to companies of every size. From Mom and Pop shops to Fortune 500 businesses, they believe in delivering on their promises. Efferent Media has worked with well-known companies like Sony, Greatest Around, NBTY/MetRX, Men on the Move, Tragar Oil, King Quality, Your Local Kids and Newsday editorial cartoonist and Pulitzer Prize winner, Walt Handelsman. They recently completed projects for Finest Sports Collectibles and Dan's Papers (AKA. Dans Hamptons).
The Efferent Media team is comprised of skilled web developers and designers, Search Optimization experts, and copy writers from diverse backgrounds. The new office features fun, somewhat eclectic elements such as a full-sized coin operated Golf Arcade machine. The new office décor includes 70's & 80's signed Sci-Fi memorabilia and movie posters creating an exciting and entertaining vibe.
About Efferent Media
EfferentMedia.com is the brainstorm of CEO, Joe Garraffo. Joe has spent years studying development, code and web animation, and has spoken and taught at numerous conferences and colleges throughout the United States. His writings were published in 2004 as the co-author for the Visual QuickPro Guide for Flash MX2004 and projects he has worked on have been nominated for two Pulitzer prizes. Understanding and working with search engines has become a necessity in today's technological world and Joe Garraffo, a self-proclaimed SEO and Media junkie, has a passion for it. The Long Island SEO company offers a number of exceptional services, such as SEO consultant, web design, mobile development, PPC Ad campaigns, and social media management.
For more information, please visit: http://www.efferentmedia.com.