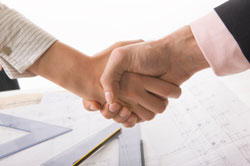 Camden, SC (PRWEB) July 07, 2013
Cantey Foundation Specialists is proud to introduce the newest member of their team, Michael Bornscheuer of Prosperity, S.C. He has joined as a Certified System Design Specialist and has undergone comprehensive training in designing solutions for any waterproofing, foundation repair, or crawl space repair problem.
The mission of Cantey Foundation Specialists says, "We are responsible for the customer's satisfaction and we will invest in ourselves daily so we know how to help our customers get what they want. All of our jobs will be completed beyond our customer's expectations." Bornscheuer has over ten years of experience specializing in building home science and has taken every opportunity to make customers completely happy. He is a real asset to the team with the expertise and skill that he brings to the table. Bornscheuer's favorite part about working for Cantey Foundation Specialists is, "traveling around the state to help homeowners find solutions to their foundation and crawl space issues," he says.
Cantey Foundation Specialists is a member of the Foundation Supportworks, Inc. network of dealers who use industry-leading products to effectively solve and repair foundation problems that many homeowners face. They also offer free estimates for any foundation problem - big or small. For more information about products and services that Cantey Foundation Specialists offer, contact them today.
Cantey Foundation Specialists is a foundation repair company providing residential foundation repair throughout the Greater Columbia area of South Carolina. Services include solutions for bowing foundation walls, foundation settlement and more. Their service area includes Charleston, Simpsonville, Columbia and nearby.