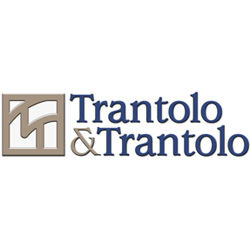 Hartford, CT (PRWEB) July 09, 2013
An annual event, the Channel 3 Kids Camp Benefit Ride draws supporters from all over the area to donate toward the organization's year-round programs. This year, the 5th Annual Channel 3 Kids Camp Benefit Ride is scheduled for July 14, and Hartford-based law firm Trantolo & Trantolo is sponsoring, along with Brickenmore, TSI Harley Davidson, WFSB Channel 3, 99.1 PLR, Bozzuto's Inc., The Howland &Sargent Group, The Barn Yard, and Superior Energy and Sun Valley Beach Resort.
Expected to take place rain or shine, the bike ride and subsequent concert begin at 9 a.m. at TSI Harley Davidson in Ellington, Conn. Registration lasts from 9 a.m. until 11:30 a.m., with pre-ride entertainment including live music, a meet and greet breakfast reception with WFSB Channel 3 personalities, and other special appearances.
Starting at 12 p.m., the 37-mile ride is open to all motorcycles and will be led by Grand Marshal Kevin Hogan of WFSB Channel 3 and Co-Marshal AMA Pro Flat Track Racer Kenny Coolbeth. The ride finishes at Sun Valley Beach Resort in Stafford Springs, Conn., where riders and other participants may enjoy a barbecue chicken lunch and a live music concert that starts at 1:30 p.m. and ends by 6 p.m. The Marshall Tucker Band is headlining, with local act SHOVELHEAD opening.
Advanced tickets are $30 per person and $50 per couple. On the day of the event, the prices are $40 per person and $75 per couple. All tickets cover the cost of the ride, food and entertainment, and concert admission. Advanced tickets can be purchased at Channel3KidsCamp.org, by phone at 860-742-2267, or in person at TSI Harley Davidson or Sun Valley Beach Resort. Day-of tickets can be purchased at the door of Sun Valley Beach Resort. For attending the concert without participating in the ride, be at the Sun Valley Beach Resort by 1 p.m.
100 percent of all proceeds from the motorcycle ride go directly to year-round programs at the Channel 3 Kids Camp, which serves 4,000 children ages 6 to 16 in Connecticut and throughout New England. Funds from this event will further assist with opening the Camp for ALL Kids and support the building of Ashley's Place, which will accommodate children with special needs.
Starting in 1938, personal injury law firm Trantolo & Trantolo believes that people come before profits and, not siding with big business in court, represents those in need in a wide range of cases, including medical malpractice, product liability, nursing home negligence, social security disability, dog bites, motor vehicle accidents, and other fields.
Yearly, Trantolo & Trantolo sponsors and supports several motorcycle ride benefits and other events in New England. For 2012 and 2013, this included PADRE'S Run and Bike Blessing, Victory4Veterans Ride, REACH Foundation and Country 92-5 Benefit Ride and Concert, 2013 Miracle Ride, Fish For a Harley Derby, Sandy Hook Run for the Families, 2013 Dream Ride Day, Andrew Races, Petit Family Foundation Ride for Justice, Ride for Alzheimer's, and Fidelco Ride for Independence.