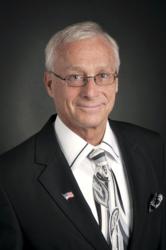 Chicago, Illinois (PRWEB) July 08, 2013
George J. Davies, DPT, ATC, CSCS, PES, FAPTA was inducted into the American Orthopaedic Society for Sports Medicine's (AOSSM) Hall of Fame at its Annual Meeting in Chicago, IL on Friday, July 12th. AOSSM Hall of Famers are individuals in the sports medicine community who have contributed immensely and set themselves apart from others in the field.
He began his sports medicine career almost 50 years ago when he started as a student, assistant and then head athletic trainer. He has been involved in the clinical practice of sports physical therapy/athletic training, since 1965. He still maintains an active clinical practice at Coastal Therapy in Savannah, GA and Gundersen Lutheran Sports Medicine in LaCrosse, WI. He has been actively involved in sports coverage as an athletic trainer/sports physical therapist at a variety of sporting events, including:

1980 Winter Olympics, Lake Placid, NY
1986 Pan American Games, Indianapolis, IN
2002 Salt Lake City Winter Olympics
2003 Volunteer athletic trainer at the USOTC , Lake Placid, NY
2005 member, USA Medical Staff for Summer World University Games in Izmir, Turkey
2008 Paralympic Games in Beijing, China
2012 Educational workshop presenter for clinicians at the London Olympic Games
He received his bachelor's degree in health and physical education; masters of education with specialization in exercise physiology and athletic training from the College of New Jersey; Physical Therapy Certificate from Columbia University, NY, and Doctor of Physical Therapy from MGH Institute of Health Professions in Boston, MA.
Dr. Davies is an internationally known speaker who has presented at hundreds of conferences throughout the world on sports medicine, sports physical therapy, athletic training, shoulder, knee, open and closed kinetic chain topics, orthopaedics, rehabilitation and isokinetics. He has published more than 200 articles and research abstracts, written several books and has contributed chapters to more than 40 books.
For the past 38 years, he has been involved in teaching in physical therapy programs. He is presently a Professor of Physical Therapy at Armstrong Atlantic State University, Savannah, GA. He was also honored as a Professor-Emeritus of Physical Therapy at the University of Wisconsin-LaCrosse following 30 years of teaching.
Dr. Davies was the original co-founder and co-editor of The Journal of Orthopaedic and Sports Physical Therapy (JOSPT). To honor Dr. Davies' achievements, at the 25th anniversary of JOSPT, they honored him with the creation of the George J. Davies- James A. Gould Excellence in Clinical Inquiry Award. This award is given to the best published paper each year. He also is one of the original Associate Editors for Sports Health: A Multidisciplinary Approach. He has been a member of the AOSSM for more than 25 years and published in AJSM, presented several instructional courses, served on the Education Committee, and developed the AOSSM-SPTS Pre-Conference course at the annual meeting in 1994. Dr. Davies is also a US Marine Corps veteran.
Awards/honors for Dr. Davies include:

Sports Physical Therapy Section (SPTS) – APTA, President, 1992-1998
APTA, Baethke-Carlin Award for Excellence in Academic Teaching, 1994
SPTS Peyton Award, 1999
Coulee Region Officials Association Distinguished Service Award for 25 years of volunteer services to the LaCrosse, Wisconsin community, 2000
Co-Founder of the APTA first public credentialed residency program in Sports Physical Therapy, 2000
NATA-Great Lakes Athletic Trainers Association, Outstanding Educator Award, 2002
Fellow-American Physical Therapy Association (FAPTA), 2005
Sports Physical Therapy Section – APTA, Hall of Fame Award, 2006
NATA President's Challenge Award for Outstanding Contributions to Sports Medicine, 2007
NATA Most Distinguished Athletic Trainer Award, San Antonio, TX, 2009
Columbia University, Distinguished Alumni Award, 2012
SPTS Lifetime Excellence in Education Award, 2013
The American Orthopaedic Society for Sports Medicine (AOSSM) is a world leader in sports medicine education, research, communication and fellowship, and includes national and international orthopaedic sports medicine leaders. The Society works closely with many other sports medicine specialists, including athletic trainers, physical therapists, family physicians, and others to improve the identification, prevention, treatment, and rehabilitation of sports injuries. AOSSM is also a founding partner of the STOP Sports Injuries campaign to prevent overuse and traumatic injuries in kids. For more information on AOSSM or the STOP Sports Injuries campaign, visit http://www.sportsmed.org or http://www.stopsportsinjuries.org.