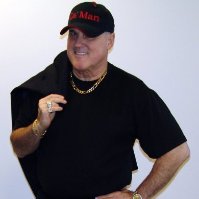 Without a doubt, these speakers are the real deal, genuine thought leaders, and a much higher caliber expert than you'll find at any other automotive seminar or conference.
Atlanta, GA (PRWEB) July 08, 2013
Top automotive trainer and Certified Speaking Professional, Jim "Alpha Dawg" Ziegler, brings his highly-acclaimed Internet Battle Plan conference back to Las Vegas on August 13, 14th and half day on the 15th. This is Ziegler's fourteenth Internet Battle Plan, the fourth in Las Vegas and the second time at the newly-renovated Golden Nugget Hotel & Casino.
Considered to be a highly-respected industry leader and advocate of dealer's rights, Ziegler is a published author who has been featured in thousands of news and business publications in print across the web. Notorious for assembling the most successful entrepreneurs and thought leaders in the automotive industry for his conference, Ziegler is confident that this Internet Battle Plan is his most powerful lineup of experts to dates. "Each speaker is hand-picked for their techniques and processes in dealership sales, social media, and technology. Without a doubt, these speakers are the real deal, genuine thought leaders, and a much higher caliber expert than you'll find at any other automotive seminar or conference."
Sponsored by Car Woo!, Dealer e-Process, Dealer Socket, TrueCar, CAR-Research XRM, Mouthful Social Media, and POTRATZ , Ziegler's fourteenth Internet Battle Plan seminar is a collection of the most successful entrepreneurs, consultants and automotive professionals in the industry. Ziegler is joined on stage by seventeen leading automotive industry professionals: Joel Casser, Rachel Haro, Jerry Hart, Peter Martin, Gary May, Cory Mosley, Dave Page, Ralph Paglia, Yago Paramo, Paul Potratz, Ken Potter, Matt Redden, J.D. Rucker, Myril Shaw, Jennifer Sultzaberger, Jerry Thibeau, and Keith Shetterly.
Joel Casser is Business Development Manager for Prestige Volvo, New Jersey's largest volume Volvo dealership and top five in volume in the country. Joel joined Prestige Volvo in 2008 as Internet Manager, opening up the store's first real internet department. Joel's YouTube videos have attracted new car shoppers from 15 states, and used car shoppers from all 48 contiguous states as well as Canada. Integrating video into almost every facet of his operation, Joel uses personalized video greetings, walk around demonstrations, and even video chat to achieve response and closing rates well above the average benchmark for Volvo.
Rachel Haro, Partner & Social Media Strategist at Mouthful Social Media, has over 15 years of marketing experience and has spent the last ten of those working with dealerships across the country on strategic, grass roots, and social media advertising. Rachel's test drive trainings and custom video email templates have inspired dealerships across the country to personalize their online customer interaction to create offline lead opportunities.
Jerry Hart is President for eReputationBUILDER.com and is considered one of America's leading authorities on reputation management. With more than 25 years of experience as principle and founder of several major firms, Jerry is a seasoned leader and entrepreneur in the online reputation management industry who has a proven track record of building online brand strategies, digital and social marketing campaigns, and revenue generation programs.
Peter Martin is President of Cactus Sky Communications, one of the premier email marketing agencies in the country. His company has the ability to deliver email through SPAM filters and track the recipients' clicks offers clients a huge marketing advantage, and has helped double internet closing ratios for dealers.
Gary May, President/Consultant at Interactive Marketing and Consulting Services focuses on helping dealerships and OEMs with digital marketing, ecommerce, process and branding. Gary's passion for businesses in the automotive space coincides with his "automotive moves at the speed of retail, not the OEM anymore" mentality and his no-holds barred approach to business management. Featured as a speaker at automotive events including DrivingSales, JD Power & Associates and PCG, a regular blogger and recognized dealer advocate, he and his company focus their strengths and attention on making progressive dealerships unique in a time where there are more constraints being enforced limiting franchises.
Cory Mosley, Founder and Principal of Mosley Automotive Training, has built a reputation by challenging the status quo. His progressive strategies have help dealers across the country build and restructure profitable sales, BDC, and Internet operations. Corey's monthly column "Sales Driver" is read by thousands of dealership personnel nationwide, and is known in the automotive industry as the go-to sales strategist, consultant, and trainer.
Dave Page is the Owner & Director of Dealer e-Process, Dave began at a Chicago dealership and his immensely successful strategy prompted a write up from Automotive News, This prompted dealers from all over the country to want to learn about Dave's successful internet process. As a result, in 2007, he created Dealer e-Process dealership and it has quickly become one of the top website providers in the industry.
Billed as "The Return of the Jedi" Ralph Paglia is Vice President of Tier10 Marketing, where since January 2011, Ralph has focused on building out Tier10's digital marketing, advertising, social media and related capabilities. His blueprinted Tier10's processes delivers digital marketing and advertising services to car dealers and dealer groups which are Tier10 Marketing clients, as well as similar services offered by Automotive Resource Partners affiliates.
Yago Paramo is CEO of Paramo Group, Inc., has over 20 years of experience in the automotive industry. Yago has created numerous data tools to assist sales and marketing, managed hundreds of templates, and worked with companies like AutoNation, Lithia, and Earnhardt. Yago's systems currently publishes over 500,000 ads a month and has the ability to measure ad opens, ad clicks, phone calls, emails, and more.
Paul Potratz, COO of Potratz Advertising and is a full service automotive advertising agency specializing in integrating the power of digital marketing strategies for retail automotive dealers and dealer groups across the United States and Canada. Paul has been interviewed on digital marketing trends by The New York Times, The Wall Street Journal, NY Post, CBS and several regional newspapers and radio talk shows.
Ken Potter is Vice President of Dealer Development for TrueCar, Inc. Ken Potter oversees TrueCar's dealer development. Potter's career in the automotive industry also includes serving as General Manager of two car dealerships, including nearly three years at CarMax. With over 11 years focus on Internet brands, Ken's experience leaves him well-versed in outside and inside sales, customer service, accounting, and automotive product development.
Matt Redden is VP of Sales and Marketing for DealerSocket. Matt has built his career around strategic marketing and driving sales in multiple markets through an innovative and focused approach. His strategic efforts drive sales through an approach that unifies marketing, sales and customer support.
J.D. Rucker is the Director of New Media at KPA. J.D. oversees the direction of digital marketing for the KPA Internet Marketing product line for automotive dealerships as well as for non-auto dealer clients under the Hasai brand. Recognized in the industry as the foremost authority on automotive SEO and social media, J.D. has personally optimized over 150 individual websites and coordinated the optimization of 1000 websites.
Myril Shaw, COO of CarWoo!, has been with CarWoo! since the name was invented. Always known as the funny guy in the group, Myril jokes that he's worked every job in the company except write code. However, it's his keen understanding and enthusiasm for CarWoo! That has enabled him to build the company's dealership network from 0 to over 7,000, as well as launching the CarWoo! Dealer Plus product for dealers.
Jennifer Sultzaberger is Vice President of Business Development for the Nusani Corporation. An expert with all aspects of digital marketing, Jennifer's background is vast with 10 years of experience in PPC, SEO, SEM and now the newest strategies of Engine Branding Optimization (EBO). Known for her ability to uncover opportunities to increase revenue and profitability, she's worked with automotive industry giants such as The Cobalt Group and EVO Dealer Solutions.
Jerry Thibeau is President of the Phone Ninjas, a company focused on helping dealerships sharpen their phone skills. Jerry "The Phone Ninja" has a reputation for turning even the most difficult phone shoppers into real appointments. Regarded as one of the automotive industry's best trainers, no one compares to Jerry when it comes to evaluating a phone conversation.
Keith Shetterly is a longtime automotive professional. Previously a successful and prominent automotive retail BDC and ecommerce consultant and ecommerce, BDC Director for a three-location Auto Group in Texas, and #1 salesperson and BDC Director, Keith now serves as the Vice President of Research for CAR-Research XRM, and is responsible for advancing developing strategies that turn dealership call centers into appointment-setting profit centers.
For more information about Jim Ziegler's Internet Battle Plan, Speakers, Sponsors, Ziegler SuperSystems, or to request information on discounted group rates, please call 1-800-726-0510 or visit InternetBattlePlan.com.
About Us: Ziegler SuperSystems is an automotive training and consulting organization based in the Atlanta, GA area. President Jim Ziegler has been a keynote speaker at National and State Dealer conventions, and has trained over 100,000 Dealers, Managers, and Industry Manufacturer Executives.