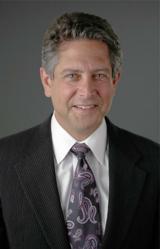 "Clients engage Aspen because they know we approach every challenge without bias and preconceived conclusions," said Daniel Herman, Founder and Managing Principal
Denver, CO (PRWEB) July 09, 2013
Aspen Advisors, a U.S.-based healthcare IT consulting firm, today announced that it has achieved continued growth and success in the first half of 2013. During the first six months of 2013, Aspen Advisors added 19 new healthcare clients including Baptist Health (Jacksonville, FL), Children's Healthcare of Atlanta, PeaceHealth, and Sisters of Charity Leavenworth Health System. Serving these clients further supports the firm's goal of helping healthcare organizations improve care delivery while reducing the cost of care.
"Clients engage Aspen because they know we approach every challenge without bias and preconceived conclusions. We bring healthcare operational and IT expertise and proven methodologies to help them prepare for the upcoming challenges of healthcare reform and significant changes within reimbursement and care delivery," said Daniel Herman, Founder and Managing Principal of Aspen Advisors. "We are honored to welcome these new clients and look forward to addressing their toughest challenges."
Drivers for Aspen's growth in the first half 2013 include:

Meaningful Use and ICD-10 Federal Mandates: Aspen is helping clients demonstrate meaningful use of an Electronic Health Record (EHR) and complete ICD-10 conversion.
EHR Value Realization: The firm is guiding clients in EHR selection, planning, implementation, adoption and optimization, leveraging its EHR Value Realization Maturity Model to help clients harness the value from these investments.
Operating Cost Reduction: Aspen is working with clients to reduce operating costs by assessing their IT organizations' services, staffing and cost structure and assisting with merger and acquisition (M&A) due diligence and supporting integration integration efforts.
Accountable Care /Population Health Management. The firm is helping clients build roadmaps for the accountable care future while bridging the gap from fee-for-service to value-based payment models.
Connecting the Continuum of Care: Aspen is helping clients develop strategies that connect various stakeholders to improve care coordination and outcomes.
Data and Analytics: Aspen is working with clients to harness data and analytics to create a data driven culture, leveraging its Data Governance Maturity Model.
Other Aspen Advisors milestones during the first half of 2013 included the addition of 18 new employees , including the following additions to Aspen's leadership team:
Mike Carr joined Aspen in February as a Director, responsible for service delivery and business development in the southeastern U.S. His responsibilities also include spearheading Aspen's technology and integration Center of Excellence focused on the development of methodologies to support technology and integration service delivery and growth and professional development of associates. Carr brings over 25 years of healthcare industry experience in a variety of roles with consulting firms, vendor and healthcare provider organizations. As a Chief Information Officer, director, and management consultant, Carr has developed and deployed technology solutions, designed Electronic Health Record readiness assessments, and provided IT department and infrastructure assessments, among other initiatives.
Lisa Cannon joined the firm in March as Director of Resource Management, responsible for ensuring that Aspen associates are placed on client engagements that best leverage their expertise. She also leads a number of strategic HR functions and initiatives in the areas of talent and performance management and chairs Aspen's Culture Club. Cannon began her career as a consultant with First Consulting Group and later transitioned to consulting operations, gaining significant experience in leadership roles focused on recruiting, resource management and talent management.
Karis Shearer joined Aspen in April as Director of Knowledge Management, focused on continued development and deployment of Aspen's industry frameworks and methodologies. With a Master's Degree in Industrial and Organizational Psychology, Shearer brings a deep background in training program management, organizational development, change management, knowledge management with organizations including Ingenix Consulting and multiple health systems across the nation.
"One of our core values is continual growth – for the firm and for our associates individually," said Daniel Coate, Principal at Aspen Advisors. "We have expanded our leadership to support our continued growth. These individuals complement our existing experienced leadership team and will enable us to further develop our consultants, expand the knowledge base of the firm, and most importantly, serve our clients."
About Aspen Advisors:
Aspen Advisors is a professional services firm with a rich mix of respected industry veterans and rising stars who are united by a commitment to excellence and ongoing dedication to healthcare. We work with healthcare organizations to optimize the value of their information technology investments. Our experienced team is highly skilled in all aspects of healthcare technology. We understand the complexities of healthcare operational processes, the vendor landscape, the political realities, and the importance of delivering projects successfully – the first time. Every client is important to us, and every project is critical to our reputation. Established in 2006, the firm has earned accolades for our culture, service delivery, and growth. We were named one of Modern Healthcare's "Best Places to Work in Healthcare" in 2011 and 2012 and one of Consulting magazine's "Best Firms to Work For" in 2012.Our hallmarks are top quality service and satisfied clients; we're proud of our KLAS rankings and that 100% of our clients are referenceable. Learn more at http://www.aspenadvisors.net.