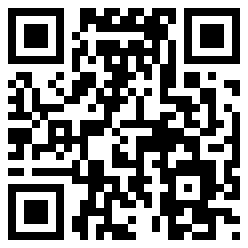 (PRWEB) July 09, 2013
Parents always hear, "Oh kids grow so fast, before you know it they will be on their own!" which through the mounds of diapers and sleepless nights those words just may bring a glimmer to the eye of many overstressed, fatigued parents. Parents find sooner than later, kids do in fact grow very fast and only stay little for so long, then we find ourselves wishing they could be little again. In a recent article in the Wall Street Journal they discuss the feeling of the loneliness of the Empty Nest (http://alturl.com/5wu4m) Dr. Bonnie Weil gives tips and cautions that 1 in 4 get divorced due to the "empty nest syndrome." Dr. Bonnie stresses the importance of her 3 P's which are prevent, prepare, and predict.
"It's important to follow these so the 'empty nest' does not take you by surprise! The biggest reason for divorces happening over the age of 50 is 'withdrawal' which is common for men in which I refer to as Distancers," explains Dr. Bonnie. When couples make children their primary emphasis the "couple" gets lost in the shuffle. Dr. Bonnie says, "It is hard to reconnect after the disconnect for so many years with the emphasis being primarily on the children. Children can hold a couple together temporarily." What is her sure fire advice? Dr. Bonnie Advises couples to: "Carve out sacred time, put your partner in your calendar on a regular and weekly basis! Put him or her first and do things together."
Dr. Bonnie Eaker Weil has over 25 years of experience as a counselor and therapist, and specializes in issues related to dating, marriage, divorce, and infidelity. She is a Three-time award winner via the US Commerce Assoc as New York's Best Therapist for 2011, 2012 and 2013. She has appeared on The Today Show, The Oprah Winfrey Show, The View, and Good Morning America. She's also been quoted many times in publications such as USA Today, Redbook, The New York Times, and Cosmopolitan, and has authored books about relationships including Make Up, Don't Break Up; Financial Infidelity; and Adultery: The Forgivable Sin, which was turned into the Lifetime movie Silence of Adultery.
Dr. Bonnie Weil has launched her first Educational Course on Keys to a Successful Relationship and Marriage. Read more and register here: https://www.ed2go.com/classes/Enrollment/Enroll.aspx?ProductId=5140.