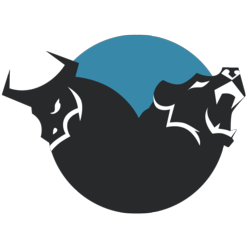 We found that when members are held to account, they think much more carefully about which stocks they rate and what they post exactly
New York, NY (PRWEB) July 10, 2013
Following a successful period in private testing, StockViews.com today launches to the public. StockViews is a new social network for investors where members are measured against Wall Street professionals.
Unlike other sites, the credibility of members on StockViews is a function of performance, not the number of followers or number of posts made. Members rate stocks as "Buy", "Hold" or "Sell" and the performance of these ratings is tracked in real-time. Each member is assigned a single performance score that is displayed next to their name, making it simple for visitors to compare the aptitude of others on the site.
The site also tracks the performance of Wall Street analysts in real time, allowing members to test their abilities against the professionals. Naturally, members with a high performance score will have more influence within the community and a greater chance of shaping the debate. The site is designed so that investors who are good at what they do should come out on top.
Wall Street has long been a closed shop and professional Analysts the only ones to have a meaningful influence on markets. This site aims to challenge the dominance of Wall Street, one of the few areas of the "Old Economy" left untouched by the Internet. While one person is unlikely to make a difference, harnessing and filtering the intellect of thousands should be a powerful thing.
Much like a Wall Street analyst, members are able to "Initiate" on stocks and then "Upgrade" or "Downgrade" as they see fit. Any member who can establish strong performance will be given a credible voice and the chance to question the "professionals". The top talent on the site is showcased on the "Star Traders" page, which gives an instant snapshot of the best performers across a number of different categories (e.g Value, Growth, Technical)
StockViews has already developed a close community of high-quality investors and now plan to grow this community with like-minded people. A culture of trust is important to the members, who operate by the credo "Integrity, Transparency, Community". Visitors to the site can see exactly what stocks each member has rated and at what price they initiated that rating. Brian Godoy, spokesperson for StockViews, explains "We found that when members are held to account, they think much more carefully about which stocks they rate and what they post exactly. This avoids much of the spam that can clutter up other stock-related sites"
Unlike other sites, StockViews is structured around stocks rather than users, ensuring that each discussion is entirely focused at the stock level. This reflects how investors behave in the real world. An investor interested in buying Apple doesn't blindly follow the suggestions of one or two people but seeks out a range of opinion, both bullish and bearish, before coming to their own view. In keeping with the idea of delivering relevant information the site also filters and aggregates information on each stock from a variety of sources, including Twitter, the financial press and SEC filings. A key part of this is the proprietary algorithm, which filters out Tweets relevant to each stock discussion.
The site was founded by a group of veteran fund managers who were increasingly using the web to seek out alternative opinions and recognized the power that the web holds as a tool for understanding stocks and stock markets. However they equally understood the frustration of sorting useful information from the noise and the key issue of establishing credibility. StockViews is their answer to this.