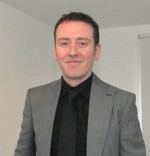 Check that your doctor or laser therapist is fully qualified and don't be afraid to ask what specialist training they have had, who they report to and what happens in case of a problem.
Bristol (PRWEB UK) 11 July 2013
Laser hair removal has become very popular in the UK. Little wonder, as it offers the ultimate in convenience and a long-term solution to the problem of unwanted hair for both men and women.
Permanent hair reduction offers a series of benefits. First and foremost is very simply convenience. After a course of laser hair removal, daily shaving or regular waxing become a thing of the past. It is important to recognise that laser hair removal is unlikely to remove 100% of the hair. However, with 90%+ of the hair follicles destroyed over a course of treatments, regrowth is very much sparser and requires much less regular maintenance. The condition of the skin is improved without daily shaving and ingrowing hairs which can occur with epilation or waxing are also addressed. The treatment is also popular for 'problem hair growth' such as female facial hair or excessive male body hair.
With a choice of providers available and a range of special offers and deals available, it can be tempting to just plump for the nearest or the cheapest solution.
However,Dr John Quinn from Quinn Clinics, who offer laser hair removal in their London and Bristol clinics, is warning patients to choose their provider carefully.
Dr John Quinn explains:
"Firstly, choose a clinic that has been in business for a few years and have a good reputation locally. You can ask friends or family or read reviews online to learn more. Check that they invested in good laser technology and have a modern system that is regularly maintained and calibrated. This is unfortunately not likely to be the cheapest treatment, as the quality machines tend to be more costly for the clinic. Quinn Clinics use the Lumenis Lightsheer, which is a top of the range machine with excellent performance."
"Check that your doctor or laser therapist is fully qualified and don't be afraid to ask what specialist training they have had, who they report to and what happens in case of a problem. Quinn Clinics is doctor owned and led, but laser hair removal available at hairdressers or beauty salons are unlikely to have that medical input."
"Asking a few pertinent questions before treatment is vital. We do hear stories of burns and irritation from bad practice. Equally we hear of customers parting with hundreds of pounds and not seeing any real benefit, which is always disappointing."
"You should always have a test patch prior to treatment to check how your skin reacts. If you are not entirely happy with what you hear don't go ahead without doing further research."
Quinn Clinics in Clifton, Bristol and Greenwich, London offer state of the art laser hair removal. Before any treatment, they offer a consultation and skin test free of charge to enable patients to experience the feel of the treatment and see the results before committing to a course. It also enables the laser practitioner to assess the client's skin type and calculate the correct setting for safe, effective results.
As well as laser hair removal, Quinn Clinics offer state-of-the-art CO2 fractional laser skin treatment, Pelleve radiofrequency skin rejuvenation and IPL laser facial treatment; all of which are carried out by Dr John Quinn himself.
Dr Quinn also treats and trains in popular cosmetic injections (anti-wrinkle injections, dermal fillers and lip filler treatments).
The London Quinn Clinics is based at 54 Woodlands Park Road, Blackheath, Greenwich, London SE10 9XD; telephone 0208 858 0575.
The Head office and original Bristol Clinic are both situated at 68 Oakfield Road, Clifton, Bristol BS8 2BG; telephone 0117 924 4592.
For further information, see website http://www.quinnclinics.co.uk or email info(at)quinnclinics(dot)co(dot)uk to book an appointment or for further information.