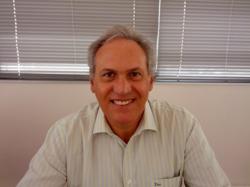 We are very excited to be presenting Pollogen's Maximus at the Cosmoestetica show. We believe this is a perfect opportunity to show this unique, effective and innovative aesthetic platform.
(PRWEB) July 11, 2013
Pollogen Ltd., a global leader in cutting edge medical devices for the aesthetic market, and CDM Medical– Pollogen's exclusive distributor in Chile - announced today their participation at the upcoming Cosmoestetica conference in Santiago Chile. Dedicated to improving technical knowledge and skills among aesthetic professionals, Cosmoestetica will be held on July 18-20.
During The Exhibition:
Pollogen's Maximus platform will be on display at booth 3. Maximus is a unique aesthetic medical device that allows practitioners to treat all four layers of the skin via one platform and significantly improve and rejuvenate most facial and body areas.
Facial results include both anti-aging and skin texture correction–with many successful cases of wrinkle reduction, lax skin tightening, acne scars reduction (via Pollogen's patented TriFractional Technology for advanced fractional skin resurfacing) and minimization of facial imperfections. Dramatic body results include localized fat reduction, cellulite treatment, stretch marks improvement, body scars reduction and a decrease in circumference. Procedures are virtually painless and require minimal downtime.
The safety and effectiveness of the Maximus was recently validated in a peer reviewed article published in The Journal of Cosmetics, Dermatological Sciences and Applications.
During the clinical study, 20 women aged 35 - 65 received 8 weekly facial treatments. Results demonstrated significant wrinkle reduction, improvement in skin tonus and dramatic facial skin lift effect. Conference attendees will have the opportunity to learn more about this breakthrough solution during the show.
How To Run A Profitable Maximus Aesthetic Center – Educational Seminar:
Dr. Freddy Tagger of Pollogen has been invited by conference organizers to conduct an educational seminar dedicated to running a successful aesthetic center with the Maximus platform. In his session Dr. Tagger will address how to seamlessly integrate the Maximus into the practice, ensure high satisfaction, optimize success with Maximus treatments, whether exclusively or as part of another aesthetic regimen, build long term success and boost revenue.
Dr. Freddy Tagger: "Pollogen realizes that delivering superior solutions and results are key to running a successful aesthetic practice. We stand behinds our partners and are dedicated to providing high patient satisfaction and a genuine business profitability opportunity."
Carlos Di Meglio – General Manager of CDM Medical: "We are very excited to be presenting Pollogen's Maximus at the Cosmoestetica show. We believe this is a perfect opportunity to show this unique, effective and innovative aesthetic platform. Once again Pollogen proves their on-going commitment to delivering powerful solutions in safe, painless and convenient procedures.
About Pollogen:
We believe in constantly challenging ourselves to create the most advanced, effective medical aesthetic technologies and solutions. We believe in thinking differently.
In everything we do, we take a customer-centric approach by making our products user-friendly, safe and convenient. At Pollogen there is no such word as "done"; we continually perfect our solutions to provide treatments that are pleasant and effective. We believe in finding ways to develop technologies that work with the body's natural mechanisms so beautiful results are generated from within.
Pollogen is the developer and manufacturer of five revolutionary technologies under the industry premier brand names OxyGeneo™, Hybrid Energy™, TriPollar®, TriLipo® and TriFractional™. We offer a full line of clinically-proven, safe and effective, non-invasive anti-aging facial and body contouring treatment platforms for a wide range of aesthetic applications. Pollogen provides solutions for professionals in over 60 countries, addressing the specific needs and dynamic changes unique to the ever-evolving aesthetic industry.