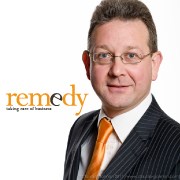 Selling a business is like selling your house, you need to get it in the best possible shape to achieve the highest sale price and eliminate issues that will allow the buyer to negotiate the price downwards
Manchester (PRWEB UK) 11 July 2013
Business owner and mentor, Ian Perry, has explained how individuals can get the most out of a business sale, in a new article for Find the Edge.
He uses the post to explain the key challenges when selling, and how to overcome these.
Perry said: "Selling a business is like selling your house, you need to get it in the best possible shape to achieve the highest sale price and eliminate issues that will allow the buyer to negotiate the price downwards."
"Ultimately, it's only worth what someone else is prepared to pay for it in the current climate. The first thing to do is be clear how the deal will be structured and that will start with any tax implications."
He recommends seeking the help of a tax advisor well in advance, as this may help to reduce the overall tax bill substantially.
Perry uses the post to emphasise the benefits of acting early, in order to present the business to prospective buyers in its best light.
He said: "You may have forgotten much of the information that is required so it's a good idea to take a hard look at all of this."
"If you're like many small business owners, you'll have to search for some of the information required. Put yourself in the position of the buyer – what information would you need to have to allow you to ask the necessary questions. Everything starts with this information."
"Make sure the financial statements of the business are current and as accurate as you can get them."
The article can be viewed in full here: http://www.findtheedge.co.uk/finance/selling-business/preparing-your-business-for-sale.
Ian Perry is the CEO and founder of Remedy, and also acts as a business mentor for the government's MentorSME scheme. More information can be found about him here: http://www.findtheedge.co.uk/expert-panelist/ian-perry.
Kenny Goodman, founder of Find the Edge, said: "Selling a business can be a stressful process and, as Ian points out, the only way to do it properly - and get the price you deserve - is to act as early as possible, and prepare fully."
Find the Edge is a business website where that features news, insights and views from some of the most influential business leaders in the UK.