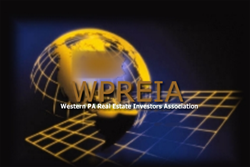 "Be creative, be funny, but be yourself"
Pittsburgh, PA (PRWEB) July 22, 2013
The Pittsburgh real estate market is dynamic and diverse, so is the Pittsburgh Real Estate Investors Association. That is why the club is reaching out across America to find the best and most creative minds that money can buy for $100. Anyone can enter.
The goal of this search is to find the best promotional idea that can be captured on video. The winner will be judged by a panel of experienced real estate investors. The club is looking for a video the accurately communicates the benefits of investing in real estate, as well as the benefits of joining a real estate investing club. For novices and creative marketing professionals who wish to enter the contest but who have little or no knowledge of real estate investing, there are many key benefits to joining a club like Pittsburghreia.com.
First off, people join real estate clubs to network with investors who are already successful. There is a reason the well-known investors like Donald Trump have such large followings. People want to learn how to be successful from people who are already successful. A good mentor can really shorten the learning curve for a new investor.
The second benefit to a club environment is the educational opportunities that such clubs attract. It is common for clubs like the sponsor to host nationally known real estate educators at meetings.
The third benefit is the discounts that vendors can offer to members of large clubs. Individually an investor is unlikely to rate a volume discount from a supplier like Home Depot, but as a collective of customers, a real estate club is worth millions of dollars in revenue every year. The discounts don't just apply to large national retailers. Local service business owners offer a range of special discounts to the members.
The support structure and knowledge sharing is a key feature in the success of even the most seasoned real estate entrepreneurs. The field of real estate investing is so large and diverse that no single investor could ever know everything. So it is important to be able to interact with other investors who can provide experienced based problem solutions and guidance.
For further guidance and ideas, contest entrants should review the clubs archive of newsletters, attached to this newsletter link. It may also be advisable to visit the forum page. The rules of the contest are simple. Each entry must be between thirty seconds and three minutes in length. All entries must be submitted before the cut-off date of December 1, 2013. All rights to the submissions are transferred to the club, and may be used for promotional purposes.
The winner will be announced at the December club meeting and presented with a check from club President Josh Caldwell of Caldwell Holdings LLC.