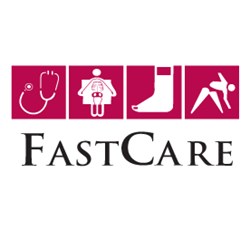 Miami, FL (PRWEB) July 18, 2013
FastCare, one of the leading Emergency medical clinics that have been serving the local communities since 2004, now offer a suitable convenient alternative to the long wait times of an Emergency room by providing a swift and prompt walking in medical care. Their Aventura and Miami urgent care clinics offer top-class inpatient medical care and treatment for all non-life threatening illness and injuries for the entire family. Known for staffing highly skilled and extremely qualified physicians, this urgent care South Florida centre has immensely professional and friendly staffs that are very sincere in their duties, offering a calming, friendly and comfortable environment to all their patients.
Following a busy allergy and flu season, FastCare announces a fast, Excellent and Convenient care for the following cases:
Preventive Care
FastCare's Emergency walk-in clinics in Miami and Aventura offer flu shots on a seasonal basis, and a pre-operative physicals and clearances when patients are required to have one done prior to a surgical procedure.
Injury
FastCare Aventura and Miami urgent care clinic provides injury care for all non-life threatening emergencies. During late evening hours or at the weekends, when the primary care physician is closed and someone has sustained injury, no need to panic. FastCare's urgent care South Florida medical clinics offer immediate medical attention thereby alleviating the stress of long waiting hours in an Emergency Room. With their extended hours and immensely professional staff, Aventura and Miami urgent care clinics serve as a convenient alternative to the Emergency Room.
Patient services
FastCare's patient service unit offers quick and top-quality medical care to patients who are unable to get an appointment with their primary care doctors. When visiting from out of the town and wish to avoid long and costly emergency room visits, FastCare's urgent care Miami and Aventura centers offers ultimate medical care and fast treatment for all the non-life threatening illnesses. Be it flu, nausea/vomiting, cold, strep throat, pink eye, allergies, UTI, ear infection or any other ailments, this urgent care South Florida medical care unit offers an excellent alternative to the long hours waiting of an Emergency rooms.
About - When the family Physician is not in town or is unable to attend for some reason, FastCare, one of the best emergency walk-in clinics is the solution to all non-emergency medical needs. With convenient and timely medical attention to all their walk-in patients, FastCare Urgent care Miami and Aventura offers services to their patients 365 days a year including evenings, weekends, and all holidays. This urgent care South Florida medical care unit accepts most of the insurances. However, those without insurance are also welcome and treated with utmost care and affection. In case of urgent health situations, FastCare - urgent care South Florida will be more than happy to serve and offer the best possible medical treatment.
For more information on treatments, illnesses and services, Fastcare can be contacted at: 786-923-4000, or at myfastcare.com