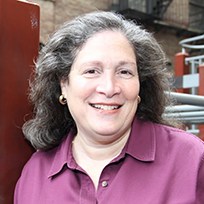 The program will continue to build upon the student-centered approach for which Bank Street is famous
New York, NY (PRWEB) July 15, 2013
Bank Street College of Education, a leader in childhood education and development, was recently awarded a $50,000 grant to support their online fieldwork and advisement pilot for the graduate program in math education.
The grant comes from 100Kin10, an organization driven by the goal of "providing America's classrooms with 100,000 excellent science, technology, engineering, and math (STEM) teachers by 2021," according to its website.
Robin Hummel, Program Director for Bank Street's math leadership programs, and Steven Goss, Director of Online Learning at Bank Street, will lead the effort to pilot the College's first effort at taking student fieldwork and advisement entirely online. The pilot program will connect math teachers with Bank Street experts online over the course of a semester in order to test and improve the distance learning experience for Bank Street's graduate students.
"Translating Bank Street pedagogy for distance teaching and learning requires much more than simply writing courses for online," says Hummel. "The program will continue to build upon the student-centered approach for which Bank Street is famous. When you go through a program together with the same people, taking the same courses at the same time, and come to rely on each other to learn and grow, learning is a collaborative experience. Creating that experience online is possible because the connections don't begin and end during classroom hours."
While many Bank Street programs require face-to-face participation in coursework each semester, the Leadership in Mathematics Education program is designed to accommodate students across America. Students take classes at Bank Street in New York for three consecutive Julys, and their fieldwork takes place at the schools in which they work during the intervening years.
The program has already begun adapting those courses to online learning. Making fieldwork and advisement available at a distance is the final element needed to provide students the option of earning the master's degree entirely online. Whichever version students choose, the student-to-advisor ratio will remain small at 7-to-1. Work on the project will begin during the fall 2013 semester, and the pilot is expected to begin in spring 2014.
Bank Street is a leading voice for progressive education in the policymaking arena, in New York and nationwide. With its focus on experiential learning and advocacy of proven approaches to early childhood education, Bank Street is among the nation's most effective graduate schools for teacher preparation.
About Bank Street:
Since its founding in 1916, Bank Street College of Education has been an acclaimed educational institution and advocate for children and families. Bank Street is uniquely structured and internationally-recognized as a free-standing, private Graduate School of Education, an on-site independent School for Children, and a broad range of professional development and social programs. Its mission is to improve the education of children and their teachers by applying to the education process all available knowledge about learning and growth, and by connecting teaching and learning meaningfully to the world outside the classroom. For more information, visit http://www.bankstreet.edu.