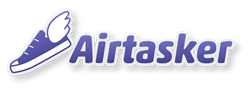 "Working with CareerOne will offer job seekers an opportunity to monetize their unique skills and available time by completing short-term tasks while hunting for full-time jobs."
San Francisco, CA (PRWEB) July 15, 2013
Together, Companies Will Bridge Australian Full-Time and Short-term Jobs Market
CareerOne, today announced it has combined forces with Airtasker's 'task economy', an open marketplace for task-based and casual employment, to make short-term employment opportunities available to those searching for full-time work for the first time under a single jobs resource.
The 'task economy', championed by Airtasker, matches businesses and individuals who are searching for short-term or casual staff with members of the local community who can complete tasks such as office administration, photography or deliveries. Under the agreement, CareerOne's 1.3 million monthly job seekers will be paired up with Airtasker's relevant task-based employment opportunities while searching for full-time jobs on CareerOne. By developing a single jobs resource, CareerOne and Airtasker are creating a new way for job seekers to monetize their time and skills, while providing employers with ready and immediate access to a scalable and available talent pool.
"CareerOne's mission is to successfully connect people with job opportunities," said Karen Lawson, CEO, CareerOne. "As we see the incredible growth of more flexible and what could only be called casual job opportunities in the workplace, CareerOne working together with Airtasker provides a way for Australian job seekers to tap into all types of employment opportunities in one place and employers to build a more dynamic network of individuals for jobs of all sizes."
"Employers, whether they be businesses or individuals are increasingly looking for people to help with individual tasks or short-term projects. The burgeoning 'task economy' is a natural extension of the online job market and we see plenty of opportunity for both job seekers and employers to benefit by making it easier for them to connect."
The Australian Bureau of Statistics * on July 10, 2013 revealed that 13.1 per cent of the workforce were looking for more work or were "discouraged" jobseekers who have not been able to find work because employers consider them to be too young or old, lack the necessary training or experience or cannot find a job locally. This signals an emerging opportunity for more flexible, task-based employment for people seeking additional work.
Rachel Botsman, author and global thought leader on the economy of collaborative consumption says, the partnership between CareerOne and Airtasker is a significant endorsement of the potential of the 'task economy' model, and the way technology is reinventing how we live, work, consume and play.
Botsman said, "We are at a massive turning point where the concept of a traditional 'job' is being redefined. This new initiative between CareerOne and Airtasker is a huge milestone in the growth of the 'task economy', enabling people to better use technology to easily find flexible and fulfilling work options, and demonstrating how collaborative consumption business models can extend to the casual jobs and the 'tasks' market."
Airtasker Founder and CEO Tim Fung said, "Working with CareerOne will offer job seekers an opportunity to monetize their unique skills and available time by completing short-term tasks while hunting for full-time jobs."
"In a little over one year of operation, we've processed over a million dollars worth of tasks and we're now well on our way to launching into international markets. We're super excited as it seems that we've only just started to scratch the surface of the benefits of a task economy. We look forward to seeing how combining with a traditional recruitment service will help the task economy reach its full potential," Fung said.
In Australia, the top tasks listed on Airtasker include Website & Blog Assistance, Photography, Computer & IT Support and Handyman Help, and are valued between USD $70 – 90 per task with 95 per cent of all tasks being assigned within one day.
*Australian Bureau of Statistics, Labour Force, Australia
# # #
About Airtasker
Airtasker is an online and mobile marketplace that allows people and businesses to outsource common tasks around the home and office to people in their local community who can complete those tasks to earn extra money. Launched in March 2012, Airtasker is a champion of the "collaborative consumption" movement and has helped to create over 12,000 Australian jobs worth more than $1 million.
Airtasker is free for download on the App Store and Google Play.
About CareerOne
CareerOne.com.au is one of Australia's leading digital employment brands and is a 50/50 joint venture between News Corp (NASDAQ:NWS) and Monster Worldwide (NYSE:MWW). As well as operating a 'job board', CareerOne offers innovative solutions across candidate sourcing, talent management, and employer branding. CareerOne recently launched 'Digital Head-hunter', a market leading set of solutions for targeting talent across thousands of websites. CareerOne also leads the market in cloud technology allowing businesses to manage their talent; and in their sales and promotion of 3D fair environments, which it has exclusive rights to in the Australian market.