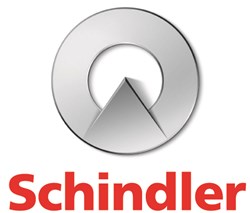 MORRISTOWN, NJ (PRWEB) July 16, 2013
Schindler Elevator Corporation, one of the leading global manufacturers of elevators, escalators and moving walks announces that BUILDINGS magazine has selected its Mid-Rise Modernization solution as a 2013 Money-Saving Product. The winning product is part of an elite group of 53 products showcased in the magazine's June 2013 issue and on http://www.buildings.com.
Finalists were based on the money-saving qualities offered to building owners and facility managers in areas such as energy consumption, labor reduction, water savings, lighting, roofing, and safety.
Notably, the Schindler Mid-Rise Modernization solution contributes to energy savings, ease of installation and quick retrofitting to any current system.
Its technological upgrades include:

Schindler Miconic TX controllers provide even traffic distribution
Schindler Power Factor 1 regenerative drives give energy back to the building and are 99% efficient
Schindler Varidor 50A closed loop linear door operators provide safety and reliability
Schindler Remote Monitoring proactively ensures optimal performance, helping return equipment to service up to 22% faster than traditional troubleshooting methods
Schindler's PORT Technology destination dispatch is available as an option
About BUILDINGS
BUILDINGS serves over 74,000 building owners and professional facilities managers in North America. The monthly publication helps readers make smarter decisions relevant to the management, modernization, and operation of their facilities.
http://www.buildings.com.
About Schindler Elevator Corporation
Schindler Elevator Corporation is the North American operation of the Switzerland-based Schindler Group, a leading global mobility provider with approximately 44,000 employees operating in more than 100 countries. Schindler supports sustainable urban development with safe, reliable and ecologically sound mobility solutions and its equipment moves one billion people every day all over the world. In 2011 and 2012, Schindler was named one of Forbes Magazine's 100 Most Innovative Companies, and three of the company's products received the Architectural Products' Product Innovation Award. For additional information about Schindler Elevator Corporation, visit the company's Web site at http://www.us.schindler.com.