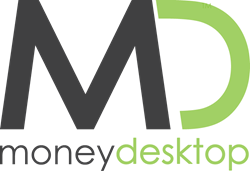 We are honored to work with such a forward thinking institution like Wilson Bank and Trust that is constantly looking for more ways to better serve its customers.

-Ryan Caldwell, CEO MoneyDesktop
Provo, UT (PRWEB) July 16, 2013
MoneyDesktop, a provider of personal financial management (PFM), data analytics and marketing solutions, has partnered with Lebanon, Tenn.-based Wilson Bank & Trust to offer online and mobile financial management tools to its account holders. The bank has seen more than 25 percent of its nearly 20 thousand active online banking users adopt the tool in its first three months.
Wilson Bank & Trust, with 25 locations throughout middle Tennessee and more than $1.7 billion in assets, launched PFM to provide customers with a better way to manage their finances. After an extensive selection process spanning nearly 18 months, the bank chose MoneyDesktop as its PFM provider based on the company's comprehensive data aggregation capabilities and the superior look and feel of the MoneyDesktop user interface.
"We wanted to provide a tool that wouldn't just be a check-off of the PFM box, but would provide our customers with a 'wow' experience – MoneyDesktop delivers that," said John McDearman, executive vice president for Wilson Bank & Trust. "This tool offers something for every customer. Whether it's simple expense tracking, budgeting for a major purchase or preparing for retirement, everybody can use it in some way."
The MoneyDesktop platform is offered as a free service through Wilson Bank & Trust's online banking and allows customers to aggregate all accounts in one location, visualize spending habits, create budgets and manage debt. Strong early adoption has been driven by an aggressive marketing campaign that includes in-branch, email and online advertising, as well as personal customer demos of MoneyDesktop's MoneyMobile iPad application inside each Wilson Bank & Trust community financial center.
"We were concerned that the hype might lead to some unrealistic expectations, but we have been thrilled with the numbers and the positive feedback we've received from customers," added McDearman.
Along with launching PFM from MoneyDesktop, Wilson Bank & Trust will also be one of the first institutions to implement the company's data-driven analytics and marketing tools, Insight© and Target©. The tools aggregate account holder information from the PFM platform and will allow the bank to create highly customized marketing campaigns.
"We are honored to work with such a forward thinking institution like Wilson Bank and Trust that is constantly looking for more ways to better serve its customers," Ryan Caldwell, CEO and founder of MoneyDesktop said. "By implementing Insight and Target, Wilson Bank and Trust continues its mandate of taking exceptional care of their customers by ensuring that their users will always be aware of the significant savings the bank can offer them. It is really exciting to see financial institutions like Wilson Bank and Trust protect its customers and lead the industry into the new age."
About Wilson Bank & Trust
Wilson Bank & Trust (http://www.wilsonbank.com), a member of the FDIC and an Equal Housing Lender, is an independent, locally owned bank established in 1987 to provide personal and professional service in a hometown setting. One of the top banks in the South in stability, products, technology, growth and earnings, WB&T currently operates 25 full-service offices in seven Middle Tennessee counties, offering a full range of financial products that include secondary market mortgage loans and online banking services.
About MoneyDesktop
Located in the heart of Utah's Silicon Slopes, MoneyDesktop is redefining the way millions of people interact with their finances by developing award-winning personal financial management (PFM), data-driven analytics and marketing technologies. As one of the fastest-growing financial technology providers, MoneyDesktop integrates their solutions directly into online and mobile banking, core and payment providers – positioning banks and credit unions as the financial hub of their account holders. MoneyDesktop currently partners with more than 400 financial institutions and 27 online banking, core and payment network providers.