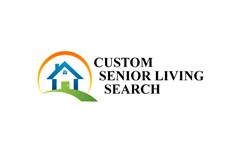 Custom Senior Living Search is providing a valuable service to the assisted care community: bringing senior citizens and qualified facilities together.
Springfield, VA (PRWEB) July 17, 2013
With age comes challenges and fears: rheumatoid arthritis, injuries from falls, a sudden stroke, or even the onset of Alzheimer's disease or dementia. For some senior citizens, assisted living becomes a welcome solution in the effort to maintain an optimal level of independence and still receive the extra help needed for daily tasks.
Assisted living choices have never been more plentiful or varied – meeting not only physical and medical care needs, but also geographical, social and spiritual preferences. With so many decision factors seniors (and their busy families) are often overwhelmed by the challenge of finding and sifting through suitable alternatives in a short time frame. And too many times, popular over-the-phone or online referral services are not customized enough to narrow the field in any significant way, and don't provide personal attention once the referral is made.
To help seniors and families more effectively navigate the maze of assisted living options, a new agency has launched, serving the Washington, D.C. metro area. Custom Senior Living Search offers a highly customized matching service at no cost to seniors and their families; the agency is paid exclusively by receiving facilities once a client selects and moves into their new residence.
David Greenwood, Owner and Founder of Custom Senior Living Search, understands how stressful the process can be for clients: "Making the move to assisted living is difficult but necessary for certain seniors. They fear losing independence, but the costs associated with maintaining a home and hiring home health aides can become cost prohibitive. An assisted living residence may be more cost effective for these seniors, and also provide additional benefits like greater social interaction, exercise and mental fitness activities, as well as consistently healthy meals."
In addition to connecting clients with some of the larger, well-advertised assisted living communities, Custom Senior Living Search touts expertise in finding smaller, private assisted living alternatives, often allowing clients to receive more personalized attention. National referral companies sometimes lack regional insight or relationships with these smaller facilities, leaving their clients with a less robust, less customized list of choices. But a local agency with in-depth knowledge of facilities, amenities and care options can make challenging times and difficult decisions a little easier for seniors.
Former United States Congressman Jim Moody agrees. "Custom Senior Living Search is providing a valuable service to the assisted care community: bringing senior citizens and qualified facilities together. I have known and worked with David Greenwood for a number of years and am confident that his clients are in excellent hands."
About Custom Senior Living Search:
Custom Senior Living Search is dedicated to helping seniors find the best independent and assisted living options available to them. Senior living advisors meet personally with each senior to listen carefully to concerns and identify all health care, social, spiritual, financial and location requirements. An on-staff nurse specializing in geriatric care may also be consulted to help assess physical, mental and emotional needs.
Once the interview and assessment is complete, the senior living advisor sorts through an array of assisted living facilities to compile the best, most suitable options. The advisor offers to tour these facilities with the client and help him or her ask important and sometimes difficult questions. The final choice always belongs to the client. And services provided by Custom Senior Living Search are free to clients who are not on government assistance programs.
About David Greenwood:
David Greenwood is the founder and owner of Custom Senior Living Search and is committed to improving the lives of each and every client. He offers a unique blend of expertise having worked with thousands of seniors as a patient educator, a financial planner, and a long term care specialist. David enjoys being a resource and solution finder for seniors and their families in stressful and trying circumstances.
David holds an M.B.A. from Georgetown University, a B.A. from the University of Richmond, and has co-authored several books on insurance strategy.
If you would like more information about this topic, or to schedule an interview with David Greenwood, please call him at 240/462-8027 or 703/942-6606.
The website is http://www.freesearchforseniors.com.