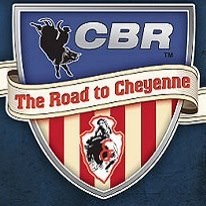 Fort Worth, Texas (PRWEB) July 18, 2013
Each year, Championship Bull Riding (CBR) chooses one stock contractor who exemplifies its core values - strength, stamina, and integrity - to receive the Stock Contractor of the Year award. The winner of this prestigious title will be announced at the CBR World Championships on July 22 and 23 at Cheyenne Frontier Days™. CBR is fortunate to partner with many great stock contractors, and choosing the award recipient is no easy task. We've spotlighted just a few in this article and we'd like to invite you to join the discussion on our Facebook page.
Mike Rawson's bull team finished the regular season of Palace Station Million Dollar Bull Team competition at number-one in the standings and, with bulls like Lumberjack, Smiling Bob, and Evil Twin on his trailer, it's easy to see why. Mike's team won the George Paul Memorial and finished consistently well throughout the season.
Lyndal Hurst has a long-standing reputation for bringing top caliber bulls, finishing only a half point behind Rawson in the Palace Station Million Dollar Bull Team regular season. His team won the Las Vegas event this year, putting $20,000 in his pocket. The win was made sweeter when Got It became the high-marked bull of the event after carrying Jared Long to 91 points.
Joy Hawks and her Rhinestone Renegade team started off the year with a bang by winning the Bossier City event. Joy's pen is deep with talent like Mission Top, Canadian Cadillac, Little Mission, and Rotten Apple. She took two bull teams to Cheyenne last year and will do so again this year. As a former Women's Professional Rodeo Association Bareback Riding Champion, Joy's no stranger to titles. If chosen, she would become the first woman to claim the Stock Contractor of the Year award.
CBR Chairman Benny Cude is another contender for this year's Stock Contractor of the Year. The reason Benny is a contender has nothing to do with his political standing in the CBR and everything to do with the bulls in his trailer. High Dollar Habit, who remains unridden this season, is one such example. Benny's arsenal of big bull power also includes Priddy Cool, Me Too, Greenhorn, and more.
Do you have a favorite CBR Stock Contractor? Tell us about it on Facebook or Twitter, and be sure to tune in to the CBR World Finals at Cheyenne Frontier Days™ to see who claims the Stock Contractor of the Year buckle. These performances will air August 11th and August 18th on FOX Sports Networks. Please be sure to check local listings for time and channel.