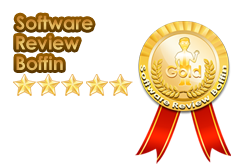 The Boffin team of reviewers put to the test many free music making software and has announced its top picks...
New York City, NY (PRWEB) July 22, 2013
Music making has taken off, it's not solely a pastime or profession for DJs, music producers and composers. Today, people from all walks of life choose to create music of their own, as a form of self-expression and creativity. To this has greatly contributed the gradual and wide diffusion of music making software. Now, professional music making software are freely available to people. Efficiency, quality and user-friendliness are the main characteristics of open source music making software, the reviewers at Boffin have pointed out.
The Boffin team of reviewers put to the test many free music making software and has announced its top picks, including Power Tab Editor and DJ Mix Lite.
Guitar enthusiasts and professionals can gain a lot from using Power Tab Editor, the Boffin reviewers reassured. Guitar sheet music creation becomes an effortless and enjoyable practice with the software, Boffin reviewers emphasized, since the software is decidedly user-friendly and easy to learn. Music mixing is another aspect of music making software and Boffin also recommends DJ Mix Lite which gives users the opportunity to digitally analyze and extract beats and melodies from non-digital media and use these for creating DJ compilations.
Another pick by the Boffin reviewers is Rapid DJ, a truly fast and efficient music tracking and composing tool. The highlight of the software is its stand-alone structure, it requires no additional downloads or plugins to work properly, the reviewers emphasized. The reviewers at Boffin also choose to highlight HammerHead Rhythm Station, a beat-creating software which has matchless efficiency and speed in producing high-quality beat patterns.
The Boffin reviewers have issued an announcement noting how top recommended software on the Boffin website are regularly reassessed and that they're actually subject to reassessment at any given time.
To ensure accuracy, and relevancy of the reviews, the Boffin team examines the software often. It was also revealed that the actual differences in features or tools provided by each music making software were either marginal or the software had different functions so that comparisons were not really applicable.
Software Review Boffin reviews the latest technological products in demand on the market right now. They provide expert, honest and straightforward reviews so customers can objectively measure if a product, especially software is well worth it before making their purchase.
To learn more about Software Review Boffin visit http://www.softwarereviewboffin.com.