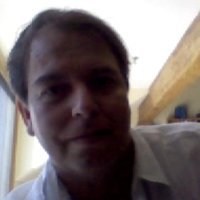 AIFMD establishes new standards for independent valuations
(PRWEB) July 23, 2013
Axiom Valuation Solutions Europe GmbH (AVSE) is the newly established, European-based affiliate of Axiom Valuation Solutions, an internationally-recognized, U.S.-based financial security and business valuation firm. The launch of AVSE coincides with the EU's Alternative Investment Fund Managers Directive (AIFMD), which went into effect on 22 July 2013. AIFMD mandates independent valuations and risk management of holdings for all alternative investment funds in Europe. AVSE is well positioned to provide vetted third party valuations and risk management services for alternative investment funds.
Dr. Thomas Klepsch, based in Germany, is the partner in charge of AVSE and also serves as the Vice Chairman of the European Bond Commission. Dr. Klepsch is a globally recognized expert in product development in the areas of risk management, collateral management, fixed income analytics, and performance measurement for global banks.
Dr. Klepsch states, "AIFMD establishes new standards for independent valuations using transparent methodologies and rigorous risk measurement requirements for European-based funds and other funds selling to European investors. AVSE delivers empirically supported, clearly documented valuations and risk assessments in a cost-effective manner."
AVSE also provides a comprehensive set of expert valuation services for private businesses, illiquid securities, fixed income portfolios, intangible and tangible assets, and other hard-to-value assets based in Europe and globally in conjunction with Axiom Valuation Solutions.
Mail Address: Geislar Strasse 19, DE-53225 Bonn, Germany
Website: http://www.axiomvaluationeurope.com
About Dr. Klepsch: http://de.linkedin.com/pub/thomas-klepsch/a/3b7/93b
About Axiom Valuation Solutions
Since 2001, Axiom has conducted valuation assignments for clients throughout the U.S., Europe, and Asia. Axiom is a financial security and business valuation firm working with public and private companies on valuation for financial reporting, business valuation, and fair value of illiquid securities. The company is located in the greater Boston, Massachusetts, USA metropolitan area (Wakefield, MA). The company is a global leader in the development of empirically-driven financial models for determining fair value. http://www.linkedin.com/company/99294?trk=tyah