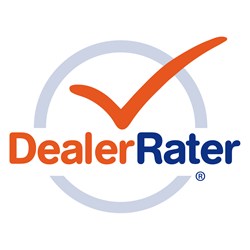 At DealerRater we are committed to providing our Certified Dealers with the very latest in technology and the best reputation management tools on the market
WALTHAM, Mass. (PRWEB) July 22, 2013
DealerRater, the world's premier car dealer review web site, today announced the launch of a new and freshly designed Dealer Panel account management hub for DealerRater Certified Dealer partners. DealerRater's Dealer Panel provides Certified Dealers with immediate access to the full suite of tools included in the DealerRater Certified Dealer Program, an award-winning online reputation management solution for car dealers.
The expanded Dealer Panel platform provides Certified Dealers exciting new features as well as enhancements to existing popular tools -- all rolled into a new, refreshed design and structure. Key highlights of the new Dealer Panel include the following:

Dashboard Display – Upon login to the Dealer Panel, dealers are greeted with a new Dashboard display and streamlined navigation, making it easier than ever to utilize the suite of Certified Dealer Program tools available on the Dealer Panel. The Dashboard provides a quick snapshot of the dealership's latest reviews and ratings, as well as key employee review statistics, and offers new market pulse data in addition to DealerRater announcements and videos.
New Market Pulse Feature – Certified Dealers can gauge their review count and overall rating/score on DealerRater in comparison to other local dealer competitors in their respective brand(s).
Social Media Publishing Tools – Enhanced publishing tools offer Certified Dealers the capability to easily publish and share their DealerRater reviews as well as classified ads on Facebook.
Videos – Certified Dealers have immediate access to a ever-expanding library of tutorials, best practice videos, as well as video case studies to help maximize the potential of the Certified Dealer Program
"At DealerRater we are committed to providing our Certified Dealers with the very latest in technology and the best reputation management tools on the market," said Chip Grueter, president at DealerRater. "With the new Dealer Panel we are now, more than ever, empowering dealers to make full use of the many robust tools of the Certified Dealer Program to strengthen their online brand, attract in-market shoppers and drive increased business."
DealerRater will launch additional Dealer Panel enhancements and functionality in the coming months. In this future release, Certified Dealers can expect to see innovative reporting tools to monitor employees' review-gathering performance and analyze competitive standings; a new message center for tracking review alerts, customer responses and leads; as well as a dealer profile progress tracker to help gauge full usage of the Program's tools.
With its unparalleled volume of dealer reviews approaching 1.2 million, 26 percent of all franchised dealers in the U.S. have embraced DealerRater and its award-winning Certified Dealer Program as a critical component of their online reputation management efforts.
For more information, visit http://www.DealerRater.com or call 800-266-9455.
DealerRater was founded in 2002 as the first car dealer review website worldwide. DealerRater is the world's #1 online resource for anyone seeking trusted third-party information on automobile dealerships. DealerRater features nearly 41,000 U.S. and Canadian car dealers, more than 1,000,000 consumer reviews and over 1 million cars for sale. DealerRater attracts more than 9.5 million consumers every year who visit the site to search for car dealerships, read reviews, write their own descriptive reviews, and find car deals – all for free.
In addition, DealerRater offers qualified car dealers a Certified Dealer Program as a reputation management tool to help them grow their online presence and achieve higher SEO rankings across the Web. Today, nearly 4,700 dealers are members of the award-winning DealerRater® Certified Dealer Program. DealerRater is proud to have earned the #137 position on the 2012 Inc. 500 list, an exclusive ranking of the fastest-growing private companies in the United States. DealerRater was also recently awarded a Technology Leadership Award from Dealer Marketing Magazine and a "Top Rated" Reputation Management award in the fourth annual DrivingSales Dealer Satisfaction Awards. For more information, visit http://www.DealerRater.com or call 800-266-9455.