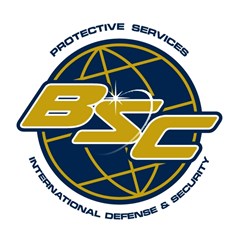 We still encourage families to take extra precautions, and prepare for the season.
Ft. Lauderdale, FL (PRWEB) July 19, 2013
It's official, summer is midway, and hurricane season is upon us. June 1st marked the beginning of the hurricane season, and this year is predicted to be mild. However, Floridians have learned (the hard way) to be prepared for the hurricane season which commonly includes many tropical storms, severe thunderstorms, and flooding in numerous neighborhoods around South Florida. Even though this season is projected to be tame, residents should still prepare for the worst. Bryant Security Corporation, a Miami security company issues a hurricane safety checklist to help residents prepare for hurricane season and the accompanying storms.
South Florida residents remember Hurricane Andrew and more recently, Hurricane Sandy. The hurricanes and accompanying storms violently ripped through South Florida, uprooting trees and damaging homes. Neighborhoods were powerless for days, and food stores were closed. Although this season is projected to be mild, Shay Ben-David, President of Bryant Security Corporation, encourage residents to still be prepared for the worst. "Extra non-perishable food items, water and flashlights are still good items to stock up on this hurricane season, mild or not. We still encourage families to take extra precautions, and prepare for the season." The Operations Manager at Bryant Security, Rene Zerquera, has compiled a safety checklist, which includes a list of items to keep in stock during the hurricane season.
Hurricane Safety Checklist:
-Extra non-perishable food items (canned food, foods that don't require refrigeration)
-Flashlights and candles
-Extra Water
-Make sure your pets are safe
-First Aid Kit
-Non prescription drugs (aspirin, ointment)
-Batteries
-Extra blankets and clothing easily available
-Outside furniture, potted plants and other outdoor items need to be secured.
-Sanitation items (toilet paper, personal hygiene, soaps)
-Secure personal and important items (passport, banking info, etc.)
-Track the storm. Stay current.
To receive more tips on how to stay safe this Hurricane season, call Bryant Security.
 
About Bryant Security
BRYANT SECURITY is one of South Florida's most established and well diversified security companies. Providing South Florida guard services armed and unarmed in the Miami-Dade and Broward Counties, this family owned and operated business has proudly served and protected the community, property and people since 1985.
Offering innovation, quality, professionalism, resourcefulness, experience and flexibility, this makes Bryant Security the security services industry leader of South Florida. Mandating skilled manpower, teamwork, expertise, specialty knowledge and trained security officers to demonstrate precise and flawless conduct at all times. From executive level protection to CCTV Camera and Entry Systems, they demand the very best! Each protection task private or public that their protection officers undertake calls upon their extensive training which focuses on ensuring the security and safety of your company, property and staff.
When you select BRYANT SECURITY you are ensuring that your facility will enjoy the highest possible degree of Miami professional security. Their management team consists of hands-on leaders who will work directly with you in planning and implementing your campus' security and contingency planning needs. BryantSecurity.com or 305-405-4001.