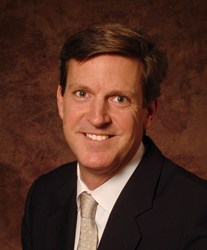 Sarasota, FL (PRWEB) July 23, 2013
The RiskWatch Virtual Town Hall Meeting program is being launched as a series of webinars taking place in collaboration with thought-leaders from the industry, leading analysts firms and think-tanks. The debut session of the virtual town hall meeting series is being led by Adam Greene, Vice President of Labor Affairs, Corporate Responsibility & Governance, at United States Council for International Business (USCIB), in a session titled: 'Why Ignorance of OECD Due Diligence Guidelines for Conflict Minerals is No Excuse!'
In this fact-filled webinar session, participants will gain behind-the-scenes insights into the OECD Guidelines for Due Diligence on Conflict Minerals and learn why procurement and compliance professionals as well as C-level executives should care about the OECD guidelines as they prepare for compliance under Section 1502 of the Dodd-Frank Act.
As Vice President of Labor Affairs, Corporate Responsibility & Governance, Adam Greene is responsible for USCIB policy and programs on corporate responsibility, international labor standards and corporate governance. He manages USCIB engagement with international corporate responsibility principles, codes of conduct and multi-stakeholder initiatives. His focus areas include business and human rights, supply chain management, conflict minerals, stakeholder engagement, corporate reporting and social investment. He was actively engaged in the development of the UN Guiding Principles on Business and Human Rights, the revised OECD Guidelines for Multinational Enterprises and the ISO 26000 guidance standard on Social Responsibility, and works closely with the UN Global Compact. He also manages USCIB activities on labor and employment policy, including the development of international labor standards in the International Labor Organization (ILO) and employment policy in the OECD. He leads USCIB work in the areas of trade and labor, working conditions in supply chains, human trafficking, forced labor and child labor. Additionally, he manages USCIB programs on corporate governance, centered on the revision of the OECD Principles on Corporate Governance.
The webinar 'Why Ignorance of OECD Due Diligence Guidelines for Conflict Minerals is No Excuse!' will take place entirely online on Tuesday 30th July, 2013 from 2.00 pm to 2.30 pm EDT. Further information and registration is available at: https://www2.gotomeeting.com/register/538888130.
About RiskWatch International
Established in 1993, RiskWatch International develops specialized, easy to use, risk assessment software used by clients all over the world for compliance and security risk assessments for physical security, information security, hospital security, HIPAA compliance, NCUA compliance, FFIEC, and more.
RiskWatch customers include: financial institutions, hospitals, healthcare organizations, insurance companies, infrastructure elements such as electrical producers, federal and state agencies. From multi-national corporations to community banks, Risk Watch's risk assessment software is known to be one of most adaptable and widely used security risk assessment software platforms in the world.
The RiskWatch Virtual Town Hall Meeting Series is a free ongoing educational program under the theme "3rd party ecosystem (3PE) risks in a changing climate of regulations and activism" to help customers manage their external risks with better information while using Integrity360, RiskWatch's GRC software-as-a-service module for 3PE risks. For more information on RiskWatch's suite of SaaS offerings, visit http://www.riskwatch.com.