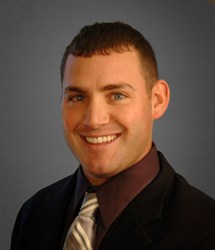 (PRWEB) July 23, 2013
Established in 2003 to serve clients in the Miami, Fort Lauderdale, and West Palm Beach areas, HITT South Florida is part of HITT Contracting Inc., one of the 100 largest general contractors in the United States. As leader of the HITT South Florida team, Mr. Denisar will be responsible for providing project and executive oversight while managing day-to-day operations, guiding projects from discovery and design through development, implementation, and closeout with a "whatever it takes" attitude. Mr. Denisar aspires to increase HITT's share of the Corporate Interiors market and grow the HITT culture and brand within South Florida by fostering relationships with both new and existing clients and subcontractors. As HITT Contracting Inc. continues to expand, Mr. Denisar aims to incorporate new technologies and information management methods to improve communication and efficiency on the jobsite, in the office, and among all HITT offices nationwide.
Mr. Denisar has worked in the commercial construction industry since 1999 and has been an integral member of HITT's headquarters team for the past eight years, delivering successful projects in the Washington, DC area for Corporate Interiors clients including Jones Lang LaSalle, Cresa, CBRE, General Dynamics, Capital One, E*TRADE, Gannett, Time Warner Cable, and DirecTV.
Originally from Newburgh, New York, Mr. Denisar is a LEED® Accredited Professional. He is an active member of Associated Builders and Contractors, Inc. (ABC), International Facility Management Association (IFMA), National Association of Industrial and Office Properties (NAIOP), and serves on the Executive Committee for The Leukemia & Lymphoma Society. In his free time, he enjoys traveling, country music, and watching Washington Nationals baseball, New York Giants football, Washington Capitals hockey, and his new home team - Miami Heat basketball. As he relocates to South Florida, Mr. Denisar looks forward to wearing short sleeves year-round, never having to shovel snow, and saying goodbye to DC traffic. This September, he will marry his fiancée, Emily Trout, in National Harbor, Maryland.
Contact Information:
Brian Denisar
Senior Vice President
HITT Contracting Inc.
4360 Oakes Road
Suite 615
Davie, Florida 33314
HITT Contracting South Florida is part of HITT Contracting Inc., and serves clients in the Miami, Fort Lauderdale, and West Palm Beach area.
About HITT Contracting Inc.: Founded in 1937, HITT Contracting has grown to be ranked among today's 100 Largest General Contractors nationwide, with offices in Washington, DC, Atlanta, Baltimore, Charleston, Denver, and South Florida. Our client-focused teams fulfill any program need from a doorknob change to base building shells and complete tenant/owner fit-outs. Company-wide we maintain more than 700 employees, including a skilled in-house field force available 24/7 to support our clients long after initial occupancy. The HITT Way for quality and excellence defines the core of our mission and how we are structured. Teams are organized into expert market sectors, specializing in corporate base building and interiors, government, healthcare, hospitality, institutional, law firms, major projects, paint and service, and technology. Complementing these market sector teams are the preconstruction, sustainable construction, and subcontractor relations divisions. For more information, please visit http://www.hitt-gc.com/.