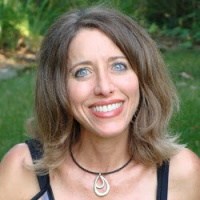 Anyone who decides to go gung-ho when starting a new cleansing and juicing program, for instance, is simply asking for trouble.
(PRWEB) July 24, 2013
But as well as outlining the benefits of juicing on her latest episode How to Beet your Juice to a Pulp Carol also went on to warn that too much juicing can actually have negative effects on the body.
"Juicing is a great way to detoxify the body and give your digestive system a break. But really, when it comes to juicing there is absolutely no doubt in my mind that common sense and moderation is the key," said Carol.
"Anyone who decides to go gung-ho when starting a new cleansing and juicing program, for instance, is simply asking for trouble. And believe me, it will come – whether in the form of a rash, headache or some other reaction as your body tries to deal with this new regime you've inflicted upon it. Ideally, take things slowly."
Carol herself suffered blood sugar difficulties when she first started juicing with fruit.
"Even just juicing three oranges into a glass on a daily basis can send your blood sugar sky-high," explained Carol. "So it makes sense, most of the time to dilute fruit juices in order to slow down the rate of sugar absorption."
To do this she suggests diluting the juice with either water or a green vegetable such as celery (beets and carrots also have a high sugar content). However, she warns that juices which are too 'green' can be just as bad for the body in excess as fruit sugar is. That's because green vegetables such as spinach and rhubarb contain naturally-occurring oxalates and too many of these in the urine can lead to kidney stones.
Another way to slow down the rate of absorption of juice in the body is to invest in a high-powdered blender such as those from http://www.blenditblender.com. This also benefits those who dislike the idea of throwing away the fiber-containing pulp from fruit and vegetables since it incorporates it into the juice, making the liquid thicker (it can be thinned out using water).
Carol went on to discuss her favourite combinations of juices such as beet juice and apple, and how she weekly makes a batch of grated raw salad to keep in the fridge (the recipe for the latter can be accessed via the show's 'notes' section).
Listeners to Carol's BioGirl Show can learn how to nourish their body further through healthy organic living by also visiting her popular website BioGirlHealth.com. There they will find a wealth of interesting and accessible lifestyle advice which can be carried out by most individuals regardless of age, size or income.
Carol Newman
Richmond, MI
carol(at)biogirlhealth(dot)com
Facebook
http://facebook.com/biogirlhealthshow
Twitter
http://twitter.com/biogirlhealth