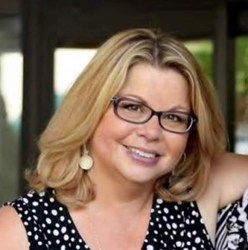 I chose to participate in these categories to empower women, that at any age, they can be their personal best, they have value, and their skills are marketable
Portland, Oregon (PRWEB) July 25, 2013
The International Fashion Models and Talents Search and Competition includes two categories unusual to a model and talent competition - a women over 40 Model Competition and a Plus size women Model Competition (all ages, all heights and plus size 10 and over). Victoria Trabosh, executive coach, author, keynote speaker, columnist, radio host and TV personality will be one of the judges of these two competition categories held August 18 from 9am-9pm at the Benson Hotel, Crystal Ballroom.
"I chose to participate in these categories to empower women, that at any age, they can be their personal best, they have value, and their skills are marketable," Trabosh explains.
The organizer for the Portland, Oregon August event, Kerry Yu, a former international model, is empowered to bring the two categories to Portland. "Beauty has no expiration date," Yu says, adding that "winners will have the opportunity for national exposure and career opportunities."
The International Modeling & Talent Association (IMTA) is where the world's top model and talent agents, managers and casting directors come to find new faces. IMTA offers unique performance and educational opportunities for aspiring models, actors, singers, dancers and songwriters to showcase their skills and learn from the industry professionals who can lend a hand in getting careers started.
About Victoria Trabosh
Victoria is an executive coach with over 35 years of corporate and entrepreneurial experience. Her expertise is coaching senior executives and entrepreneurs. She specializes in leadership and communication. She is a multi-media personality as radio host for Smart Woman Talk on the CTR radio network, a columnist for Choice Magazine, and a popular guest on ABC affiliate AM Northwest TV. Victoria is a sought after speaker worldwide for her knowledge, wisdom and transformative talks. In November 2011 she authored her first book, Dead Rita's Wisdom – Simple Words to Help You live an Extraordinary Life (Wisdom Beneath My Wings, 2011). Victoria's goal is that each reader comes to know the wisdom they have within that will help them reach their greatest dreams. She is leading and forming Wisdom Circles where the wisdom of one can benefit the beliefs, attitudes and actions of many. Victoria is the co-founder and president of Itafari Foundation, a nonprofit organization assisting the survivors of the 1994 Rwanda genocide. Itafari has raised over $800K since 2005 and works specifically in the areas of microfinance, education, child sponsorship, raising goats, and importing the world-class baskets and jewelry from Rwanda. She has traveled to Rwanda 10 times and is planning her next trip. In 2006 she had the honor of speaking at the United Nations in New York City to honor the victims of the 1994 Genocide. For interview contact Diane Dennis at info(at)inspiredmc(dot)com.