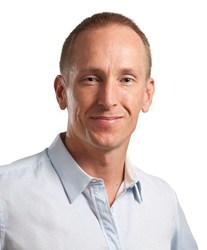 SEO isn't about a quick solution, but rather a long-term investment in your website.
(PRWEB) July 29, 2013
In SEO Guide for Business Owners: 5 Tips for DIY SEO Gollan counsels that there is a perception SEO should be left to qualified experts in the field. But he insists there are plenty of DIY tips to implement without the need to resort to costly technical help.
He says: "By following the five basic principles laid out in my brief and easy-to-understand SEO guide, you'll have a good shot at getting targeted, relevant visitors to your website in no time at all.
"Don't stress about doing it wrong, or about getting it done quickly. Take your time, and implement these strategies as you have time. SEO isn't about a quick solution, but rather a long-term investment in your website.
"Incorporating the above steps into your day-to-day routine can take a little getting used to, but I guarantee that your efforts will pay off in the long run."
There are certain structural elements that can greatly increase a company's chances of SEO success, says the popular business guide. Having this structure in place will mean not only a better chance of higher search engine rankings, but an overall better user experience, he insists. These include:

By using a tool such as Google PageSpeed a company can see how their site compares with their competitors in terms of how quickly it takes to upload. It also provides very specific recommendations to increase speed. These could involve leveraging browser caching, optimizing images, or minimizing redirects.
Every site should have a clear navigational structure – for both visitors and search engines. There are a few ways to make sure this is the case such as ensuring navigational links are text rather than image-based and employing a sitemap.
Sites should be accessible to search engines, insists Australian business guru Gollan. It's possible to have the most beautiful, user-friendly website out there. It could also be regularly updated with new and exciting content, and enjoy a strong following using social media, but if search engines don't have access then a company will never get any traffic.
Businesses should always check their robots.txt file to ensure they are not unintentionally restricting access. The words Disallow: / anywhere in the robots.txt file will indicate this. In addition, search engines can't access password-protected content like private forums, or any areas of the site that require users to submit a form. Neither will they crawl links in flash or java. As a result all links should be in simple HTML format.
Incorporating keywords into the company's copy doesn't have to be spammy. Instead, it's useful to view keywords as the best way to ensure that people who want to read what you're writing find the company's content.
One of the simplest ways to get a general idea of which keywords to use is via the free Google Keyword tool, says Gollan in his SEO Guide. This helps figure out which keywords are actually being searched for, and how much competition there is for that word or phrase. Meanwhile, more isn't necessarily better when it comes to using keywords and phrases. They should be incorporated in such a way that both the reader and the search engines will recognise the content of the article.
In WordPress, several plugins can be used to ensure a company is incorporating keywords and phrases properly. These are WordPress SEO by Yoast, and the All in One SEO Pack.
Linking internally helps search engines find content. It signals to the search engines that that content is important; the anchor text signals what the content is about. Too many links however can lead to over-optimizing and result in penalties. Keep changing the anchor text just in case.
Articles which are liked, shared and tweeted are more likely to rank highly in the search engines. Although it's still unclear the exact impact these 'social signals' have on search engine rankings, they are indeed included in Google algorithms.
Writing guest posts is the best way to get high-quality links back to a company's site. Guest posts usually include a link back to the company site in the bio that gets included with the article. Occasionally sites allow links within the copy too. Commenting on Blogs or Forums may drive traffic to a company's site – provided the information is helpful and well thought out.
For more ways of building up traffic to a company's website and getting it to stay, see more of Gollan's business coaching tips today.