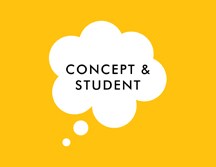 New York, NY (PRWEB) July 25, 2013
"Terrific work, exceptional young people and good cheer have made this year very special for the Spark Design & Architecture Awards," stated Clark Kellogg, Spark Senior Adviser. "Spark seems to be a magnet for growing numbers of design students. The competition is an opportunity to show their work on the international stage. Becoming a Spark winner gives students a real-world mark of distinction and helps them find jobs."
Spark reports that top design schools and programs have participated this year, including Art Center College of Design, Samsung Art and Design Institute, Umea Institute of Design, Griffith University, National Taipei University of Technology, Emily Carr University, Hongik University, Central Saint Martins and California College of the Arts, among many others. A complete list of Spring Finalists and schools can be seen at the Spark>Concept website.
Following the trend of the last four years, Spark administrators report growing numbers of entrants from around the world. "Spark is honored to be recognized as an international player in the arena of global design competitions," said Spark President Peter Kuchnicki. "Over two-thirds of our entries in Spark>Concept are from outside the States. This community of designers has faith in the proven integrity of the Spark juries, which utilize tough design experts as jurors and a unique, confidential high tech vote gathering system."
CALL FOR ENTRY: SPARK>CONCEPT FALL SEMESTER
Beginning August 1, the call goes out for another round of 2013 entries. They will be gathered until the October 10 Late Deadline, with Fall Finalists chosen in the following days. "Then the big day arrives. On October 31, all the Finalist work — Spring and Fall — is assembled for the Spark live jury." As Jury Chair, designer Manuel Saez exclaimed, "I can't wait to get into all this great design with my fellow jurors. Everything we've seen so far indicates that we'll have a wonderful — and difficult day of judging."
NOT ONLY FALL SEMESTER ENTRIES
Spark managers point out that entrants in this next group will not be restricted to work done in the Fall. "If students missed the Spring deadlines, they can still enter their work during the Fall entry period. Also, this Call For Entry is open to working professionals who have a hot concept design to show off. This competition is open to all concept designs," said Kellogg.
BONUS INFORMATION
Spark is proudly sponsored by Autodesk, Core77, ArchNewsNow, Archinect, Bustler, Pluo Consulting and RIOT Creative Imaging.
All Spark 2013 Competitions are Now Accepting Entries:
Spark>App Design
Spark>Communication Design
Spark>Concept & Student Design
Spark>Experience Design
Spark>Product Design
Spark>Spaces Design
Spark>Transport Design
The Spark Design Awards core mission is to help create a better world though design excellence.
The Spark competitions are open to all designers, including students (in Spark>Concept). The Spark Community may be joined at no cost. The Spark competitions have a variety of entry fees, depending upon the event. Submissions are made at the Spark website. Juries, composed of design professionals and experts, meet online and in person to choose Finalists and Winners.
Learn more about this organization and all these competitions at the Spark website (link below).
SPARK>CONCEPT OVERVIEW
Definitions
The Spark Concept & Student Awards are for work that is in the idea stage, and are the home for all student entries. For example, this could include architectural concepts, concept automobiles and design student work. It is not for spec work, nor work intended for production or commercial realization. The emphasis is on ideas.
Work that is built, produced, built on spec or as part of a proposal, or is in pre-production, should be entered into our other dedicated competitions– Spark:Communication, Spark:Product, Spark:Mobility and Spark:Space.
Spark:Concept & Student is for any discipline of design. This includes graphic design, product, UX, motion, architecture, interiors, transportation and others.
This competition continues Spark's mission, criteria and categories. All Design, and all designers are welcome at Spark. All Spark events are international in scope and accept entries from all designers, everywhere.
Timeframe
Because concept design entries are often student work, Spark:Concept events are timed to facilitate entries from the main school semesters. That means we have a set of deadlines for both Spring and Fall semesters. Entries are then gathered and are all judged together in the Phase 1 online judging, and the Phase 2 live judging at the Autodesk Design Gallery in San Francisco.
Process
The Competitions are judged along the same lines as earlier Spark events—same Criteria, Categories, website and registration system. They are multi-disciplinary and multi-level. They are two-phase competitions.
There are two pricing tiers—one for organizations, companies and professional designers, and a second for students and recent graduates (i.e., in the past 24 months, with status provable via student ID or copy of degree to win a Spark).
Spark:Concept is entirely "virtual." That is, it is entered and conducted online, over the Spark website. No materials, boards or designs are delivered to Spark:Concept. All entries are via the website and first phase judging takes place online as well. All Spark juries are international and come from across the spectrum of design disciplines, media, educators and experts.
2013 SPARK CONCEPT & STUDENT AWARDS JURY
Spark>Concept & Student Jury Chair: Manuel Saez, Principal of manuel saez & partners
Qin Li, Design Director, Fuseproject
Lea Kobeli, Senior Creative Lead at LUNAR
Steve Diskin, Chair, Industrial Design, Pratt Institute
Lisa Vuskovic, Product Design & Development Consultant
Emmanuel Laffon de Mazières, Industrial Designer, Amazon Lab126
Jacqui Belleau, Design Manager of New Deal Design
John Duran, Industrial Design Manager, CamelBak Products
Greg McNamara, Principal, Formant Studios