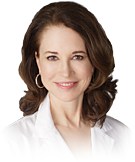 Most people complain about brown spots, veins that are prominent, or crinkley skin on their hands.
Seattle, WA (PRWEB) July 27, 2013
Every week, dermatologist Brandith Irwin, MD, gives tips to readers on her website, SkinTour.com. A recent tip provides information about treatments for aging hands.
"Most people complain about brown spots, veins that are prominent, and/or crinkley skin on their hands," explains Dr. Irwin. "There are great treatments available for each of these aging issues."
Dr. Irwin recommends IPL laser or Fraxel Dual laser treatments to improve brown spots on the hands. For those who want to reduce the appearance of prominent veins on their hands, Juvederm, Restylane or Radiesse treatments can plump the back of the hands and camouflage the veins. Finally, laser treatments, such as Fraxel or fractionated CO2 lasers, or radiofrequency treatments, such as Exilis, are the best options for tightening skin and reducing the appearance of wrinkles.
"Don't forget to put a sunscreen with 10% zinc or greater on your hands and an antioxidant daily, like SkinCeuticals Phloretin CF in order to prevent and correct sun damage," recommends Dr. Irwin.
Unlike most prominent dermatologists, Dr. Irwin has no financial ties to any skin care manufacturer or laser company. She does not sit on any boards, act as a spokesperson, accept any fees, or endorse any line of cosmetics. She is a board-certified dermatologist who practices in Seattle, WA, at the practice she founded, Madison Skin & Laser Center. Additionally, she has published multiple anti-aging books, the most recent titled,"The Surgery-Free Makeover: All You Need To Know For Great SkinAnd A Younger Face."
Skintour.com has quickly become a highly sought out source for cosmetic dermatology and skincare product information for women on the Internet. Serving as an unbiased skincare and beauty resource, dermatologist Dr. Brandith Irwin not only provides women with expert articles on cosmetic treatments and skincare product information, she also answers questions from users to help them get the most out of their skincare treatments.
For more information from Dr. Irwin visit http://www.SkinTour.com.