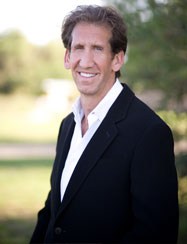 Clearwater, FL (PRWEB) July 25, 2013
Dr. Stephen Kobernick is now offering the latest laser gum treatment. Treating periodontal disease with the Laser Assisted New Attachment Procedure (LANAP) can help with the overall health of the body, including the reduction of tooth loss.
Periodontal disease causes the gum tissue to recede away from the tooth. Without the support of the gum tissue, teeth can become loose and may need to be extracted. Part of the function of the tooth is to stimulate the jaw bone to grow and maintain proper bone density. When tooth loss occurs, the jaw bone is more likely to deteriorate – causing changes in facial structure, difficulty chewing and further loss of teeth.
In the past, periodontal surgery was conducted with a scalpel, requiring the dental professional to cut away diseased tissue and suture the gums back together. It is widely believed that many patients refrain from seeking gum disease treatment out of fear of these traditional dental procedures. These patients may be interested in Dr. Kobernick's use of LANAP. This laser gum treatment option can be done in only a few sessions. Because the laser selectively removes damaged tissue, healthy connective tissue is allowed to remain intact and contribute to the healing process.
As it removes gum disease, the laser's wavelengths also stimulate bone regeneration, helping reattachment to occur between the bone and teeth. This allows Dr. Kobernick to help patients keep their natural teeth and get a second chance at proper dental hygiene.
Dr. Kobernick urges patients who are experiencing any symptoms of gum disease to explore treatment options. Properly treating conditions like gingivitis is an important preventative care measure that will help patients keep their healthy, natural teeth and maintain proper bone density in the jaw. You can visit the doctor's website for additional information.
About The Doctor
The Art of Periodontics is a periodontal practice offering patients personalized dental care in periodontics, laser therapy and implant dentistry for Clearwater, Florida. Dr. Stephen Kobernick received his Bachelor of Science from University of Delaware in 1984; his Doctorate of Dental Surgery from University of Maryland School of Dentistry in 1988; a Certificate of Periodontics and Implantology from University of Alabama School of Dentistry in 1990; and completed extensive training at the Institute of Advanced Laser Dentistry. Dr. Kobernick is part of the one percent of dental professionals offering the FDA cleared laser procedure for gum disease treatment. To learn more about Dr. Kobernick and his dental services visit his website at http://www.clearwater-periodontist.com and call (727) 386-7092.