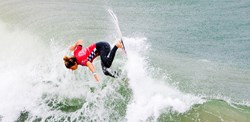 Our greatest weakness lies in giving up. The most certain way to succeed is always to try just one more time.
Thomas A. Edison
(PRWEB) July 26, 2013
AncestorEbooks.com found cool events for the hot End of July Activities and suggests taking the family to one of the many Cool Events available across the United States for July 26, 27, 28, 2013.
Families could support the U.S. surfing teams by going to Huntington Beach, California which has the world's largest professional surfing competition, the "Nike US Open of Surfing." [usopenofsurfing.com/]
Although the qualifying runs started July 20, the real competition begins at 08:00am on Saturday, July 27, 2013 with the Mens: Round 5 (Heats 1-8) at the Surf Stadium and Finals for Men and Women begining Sunday, July 28, 2013 at 12:00 noon. [usopenofsurfing.com/schedule]
For families living near Lake Erie, there is the twenty fourth annual Lake Erie Open Water Classic on July 27, 2013. This fundraiser for the St Malachi Center Summer Kid's Swim Program will be held at Edgewater State Park, Cleveland, Ohio. Swim meets will include one half mile, 1 mile and 2 mile distances.
For families who like foot races, the third annual Running Water for Helena Event [bit.ly/17Ho3q5] will be held Saturday, July 27, 2013 (Registration is Friday, July 26, 2013) at Tenmile Creek. "This is the third running of this fun race with the goal of raising money to be used for riparian plantings, bank stabilization, agricultural advisement on watering, invasive weed awareness and education on all of the above and other watershed activities."
Want to enjoy Virginia Beach? Attend the Open Water Swim Series 3k and 5k events. The Virginia Beach Ocean Swim Series is held on July 28, 2013 and swimmers can choose to enter one or both events. The 5k course will start at Seventeenth Street on the beach and have a mandatory water stop at Thirty-Seventh Street, marked by buoys. Participants must reach the water stop within one hour of the start to be allowed to continue.
July 27, August 10 and August 17, 2013 are the dates for Open Water Swimming at Lake Norman YMCA in North Carolina. This year - 2013 - marks the lakes fiftieth anniversary, and there are many events from the Mingling on the Greens Concert July 26 to Vulture Feedings at the Carolina Raptor Center on July 27. [bit.ly/z64w5A]
Registration for The Open Water Swim Series 3k and 5k events is at 7am the date of the swim. This unique opportunity is excellent practice for the open water experience. The first wave of swimmers leave at 8:00am with additional waves every 15 minutes. [bit.ly/Okey4d]
On the East coast, The Asphalt Green Masters One Mile Ocean Swim will be held in open water at Lido Beach, NY on July 28, 2013 (Entries close midnight of July 26, 2013) Check-in time is at 6:45am and the swim begins at 8:00am at the Town Park Point Lookout.
Another way to stay cool this weekend is at the Seven Springs Mountain Resort where July 26 - 28, 2013 is the Rib & Wing Festival. "Enjoy mouth-watering ribs and wings, musical entertainment, crafters, a beer garden and Kids' Zone." [bit.ly/12oifU9] Experience Pennsylvania's Finest Wines at the twenty first annual Wine & Food Festival.
Pennsylvania also offers the PA Blues Fest Friday, July 26 - Sunday 28, 2013 at the Blue Mountain Ski Area's Valley Lodge. New this year to the PA Blues Fest are Suburban Camping Tents, offering pre-pitched 16' tents complete with 4 cots, a lantern, a table & rug or choose the VIP Package for Full Festival Hospitality including Night Jams and a Dinner Buffet.
For those living in or near Iowa there is the twenty-second Annual Midwest Regional Show Ski Tournament July 26, 27, & 28, 2013 at Eagle Lake, Evansdale, IA. This is the home of the Waterhawks Ski Team, a nationally ranked competitive waterski team. [mrssa.org/2013_MWR_Team_Packet.pdf]
For a wide variety of get together fun in and out of the shade go to Cedar Valley, Iowa where there is something for every member of the family group. Cedar Falls Gun Club is holding their 136th Annual Iowa State Trap Shoot thru 28 July, 2013, Movies Under the Moon is playing Finding Nemo at Overman Park Friday July 26, enjoy the Live to 9 Snozzberries Concert at Sturgis Park or attend a live play; the Oster Regent Theatre is hosting Social Security - The Comedy and Hope Martin Theatre Waterloo Center for the Arts will show the musical, 9 to 5.
Cristina Besendorfer of AncestorEbooks.com hopes this list of events will spark some End of July get togethers for families big and small this weekend, remarking, "Families are held together by love and memories of times spent together!"